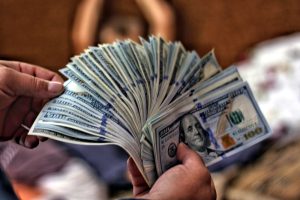 Recently, the US dollar has appreciated so much against my local currency that imported goods are more than twice as expensive as before.
It's very depressing.
But dreaming is free, so I'll go ahead and have fun with this mental exercise.
Naturally, I would keep drinking Japanese green tea for the most part.
Quality over quantity
This is the principle for me to follow.
More than having a lot of tea at hand, I believe that having the right teas is better.
So I would have to drink the highest quality ones each day for maximum pleasure.
A good reserve of shincha each year
One thing that comes to mind is to make sure that I always have plenty of the tea from the first harvest of the year.
Shincha has such a wonderful aroma. I must have some at hand, specially in spring.
The problem is to actually buy it before it's gone.
Therefore, I would reserve at least a kilogram of it, and refrigerate it so that it lasts as long as possible while I drink it during the year.
Yes, it's decided. A refrigerator for tea only.
I wouldn't mind drinking this green tea exclusively if I had to. Which brings me to the next tea.
Single cultivar sencha for sure
I already drink a lot of sencha.
It's the most popular tea in Japan.
But an unlimited budget with limited time means that I should choose very high grades of sencha.
Competition grade and all that.
Besides that, I also enjoy to taste sencha from different cultivars.
So the plan is to keep my favorite cultivars in my tea stash, while reserving some time to try the ones that I've never tasted before.
I would also add hakuyoucha (white leaf tea) to the list.
An increase in gyokuro consumption
Gyokuro is considered to be a luxury tea.
That's why I don't drink it so often.
But if money wasn't a problem, then I would buy more.
The best that I could find.
Still, I would keep drinking sencha because most of the single cultivar teas are sencha.
Ceremonial grade matcha
To be honest, I don't drink as much matcha as before.
I ended up preferring loose leaf tea instead, for some reason.
But having a great matcha at least once a week is a good idea.
My wife likes matcha very much. She drinks one almost every day.
Rarity is also important
There are some Japanese teas that aren't particularly luxurious, but they can be rare.
For example kancha, and Japanese fermented teas.
And a good kamairicha and kamaryokucha might be good every once in a while.
You can never have enough teaware
What good is the best tea if I don't have an equally beautiful teacup and teapot?
Let's just say that I would expand my collection 🙂
What would I eliminate?
I would prefer a higher grade tea than a bancha, unless it was rare.
Same for houjicha and genmaicha. They would have to be of exceptional quality, such as houjicha made from high quality sencha or genmaicha with a very good rice and sencha (or gyokuro) tea leaves.
It goes without saying that I would never drink a tea from a teabag.
That's something that I'm already doing. Life is too short for bad tasting tea.
I would throw more tea parties
Sometimes I wish that I could share the very special teas that I have with more friends, but I have a limited amount.
Well, at least for the few local friends that actually care about tea.
I do believe that tea is best enjoyed with company.
Tea tourism
I'm ashamed to admit that I haven't visited Japan in many years.
The pandemic, work, and financial matters haven't let me.
Anyway, if I was able to I'd visit a lot of tea stores, tea fields, and tea factories in Japan.
Other types of tea
Finally, I would start trying other types of tea from different countries.
I do that already, although at a very limited scale.
Since my focus is Japanese tea, I tend to put my time and money there.
But I had more resources, I would start drinking other high quality teas.
How about you?