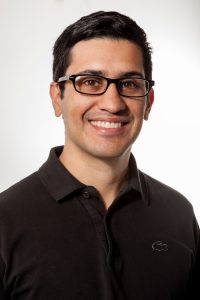 Hi, I'm Ricardo. I've always been drawn to Japanese culture, for some reason I can't explain.
I have studied the Japanese language until achieving a reasonably high level of proficiency (passed N1 level in the JLPT) and even lived there for some time.
Why I started this website
I was born in Colombia but oddly enough I never liked coffee. I think it smells nice, but that's about it. Too much caffeine makes me anxious.
While at Japan, I had my first exposure to green tea. Its everywhere you go, you can't miss green tea in Japan, a lot of restaurants will even serve it for free. I liked it immediately, began to learn all about it, and now I drink it daily.
I'm the first Colombian to obtain the certification of Japanese Tea Advisor by the Nihoncha Instructor Association.
My mission
In Asia, for a very long time green tea has been number 1, unlike the West where black tea is more popular. However, the situation is slowly changing. There is a tea renaissance happening outside Asia, each day new tea enthusiasts join the cause.
I want to fulfill my part by writing about Japanese green teas. I believe that one day, words like sencha and matcha will be as common as espresso and cappuccino.
I've also opened an online tea store in Colombia: Kyusu Teas.
If you live in the US, you can book an online tea tasting with me.
Wishing you the best,
Ricardo Caicedo
Achievements
Panelist for the Tea Blogger Round Table at World Tea Expo 2016
Member of the World Green Tea Association
Invited by JETRO for the Uji Press Tour 2016
Speaker at the Uji Tea Simposium 2016
Listed in Whittard Top 10 Tea Blogs
Tea advisor certification from the Nihoncha Instructor Association
I wrote an article for the Ryokucha Tsuushin, a tea magazine in Japan
PS. For post updates and other info, join the newsletter. It's free!