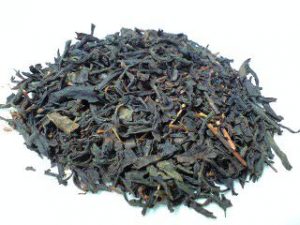 Wakoucha (和紅茶) is the term for black tea that was harvested and processed in Japan.
Japanese black tea isn't known much outside Japan, but I'm sure that it will slowly become more popular as time goes by.
"Wa" refers to Japan and "koucha" literally means "red tea".
You'll find that this black tea is quite different from those produced in other countries such as India.
This has to do with the tea cultivars used, as well as Japan's climate and soil conditions.
Characteristics of Japanese black tea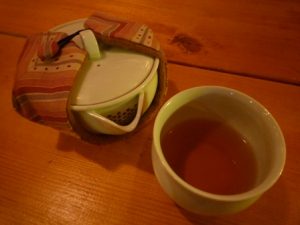 In general, Japanese black tea has low astringency and is mild enough so as to be drunk without milk or sugar.
It actually pairs well with Japanese food and sweets.
The tea cultivars used are either those used for Japanese green tea (mainly Yabukita), and cultivars specifically meant for black tea production such as Benifuuki.
While I'm not sure how prevalent this practice is, I've read that some farmers harvest their first flush to produce green tea, and later flushes are used for black tea.
Apparently, later flushes are better suited for black tea, and probably fetch a better price too 🙂
While guidelines vary, the brewing method basically consists of water at high temperature and long steeping time.
The history of wakoucha
Surprisingly, Japanese black tea has a long history. Japan has even exported black tea in the past!
During the Meiji Restoration (1868 to 1912), the government decided that Japan should produce black tea because it was valued in Europe and America. Hence the first attempt was made with the help of Chinese tea specialists, but unfortunately the resulting black tea didn't have a good enough quality.
Later on thanks to Tada Motokichi, better quality tea was made through techniques from India as well as tea plants from the assamica variety. This marked the beginning of Japan's development of cultivars meant for black tea production in Japan.
The decline of Japanese black tea production happened in 1971 when the liberalization of imports took place. Reduced tariffs meant more competition from imported black tea (the Japanese had been drinking black tea by then, and they still do so, although not as much as green tea) and Japanese farmers just couldn't keep up with the way that markets had changed.
It wasn't until recent years that Japanese black tea production was revived.
Now the focus is on black tea that is distinctly Japanese, and the hope is for it to be recognized internationally as well.
Have you tried Japanese black tea? And if so, did you like it?