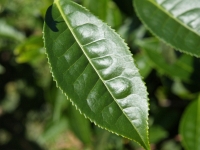 Benifuuki (べにふうき) loosely translates as "red riches and honors".
This cultivar that was originally meant for black tea and oolong, but is now also being processed as green tea.
Benifuuki can be cultivated in every region of Japan, and is resistant to various diseases.
Interestingly, the harvesting time differs depending on the type of tea to be produced. For example, it's harvested one or two days later than the Yabukita cultivar for black tea, but for green tea the harvesting time is a week later than Yabukita.
History of Benifuuki
Benifuuki was the result of crossbreeding Benihomare with MakuraCd86 in Makurazaki city, Kagoshima prefecture, 1965. The right seedling was selected many years later, and it was registered in 1993.
The MakuraCd86 (枕Cd86) tea plant is quite special. It comes from the Darjeeling region, which produces some of the best teas in India.
Benihomare is of the assamica variety (mostly found in India and Sri Lanka), while MakuraCd86 is of the sinensis variety (popular in China and Japan).  Benifuuki is a hybrid tea plant in many aspects!
More about Benifuuki
This cultivar yields 30% more than Yabukita at harvest.
As a green tea, it has a strong taste and high astringency. However, in this form it has the greatest concentration of methylated catechins of all the Japanese cultivars.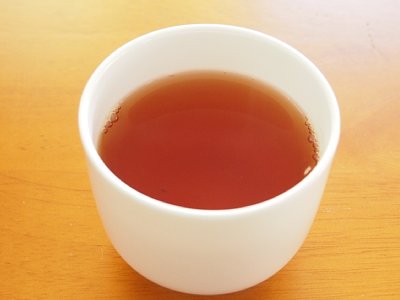 Benifuuki makes a high quality black tea, with a mellow taste and excellent aroma.
As all wakoucha (Japanese black tea), it's best drank without milk or sugar.