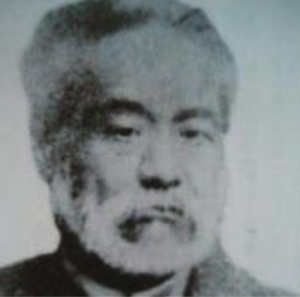 People are often surprised to hear about Japanese black tea, or wakoucha (和紅茶), since Japan is mostly known for its green tea.
Japanese black tea isn't produced in large quantities nowadays, but there used to be a time when Japan exported it.
This came to be in large part thanks to the efforts of Tada Motokichi (多田 元吉).
About Tada Motokichi
Motokichi was born in March 11th of 1829 in Futtsu city, Chiba prefecture.
His father was the head of the local fisherman's union.
As a young man, Motokichi traveled to Edo and learned the Hokushin Ittō-ryū style of swordsmanship. This led him to become a shogunate vassal.
At age 39 he was dispatched to a defense outpost in Hokkaido. He later returned to Edo without taking part in any fighting, and worked as a town administrator.
In 1868 he was given a piece of land in Shizuoka city by the shogunate.
There he started to develop a tea field. Motokichi showed great enthusiasm in learning about tea cultivation and processing.
At the time, tea was one of Japan's main exports along with silk.
In 1868 more than six thousand tons of green tea were exported, mostly to the United States.
But the government worried that as black tea's popularity grew, there would be much less demand for green tea and thus Japan's economy would suffer.
The problem was that no one in Japan knew how to make black tea, and not that many had even tasted it before. Most people at the time thought that black tea came from a different tea plant!
Nevertheless, the first Japanese black tea was produced in 1874.
The government had brought two tea specialists from China to Oita and Kumamoto prefecture so that they could teach the Chinese black tea processing method.
However, the resulting black tea's aroma and flavor wasn't good.
In search for answers, the government looked for someone skilled enough to go to China and India in order to learn more about black tea.
The person selected was Tada Motokichi.
The search for black tea knowledge
Motokichi started his journey in 1875.
He traveled to China along with two interpreters. His travels included places known for black tea at the time, such as Jiangxi and Hubei provinces.
Motokichi examined the Chinese cultivation, processing methods, machinery, and bought many tea seeds.
In 1875, not long after he returned to Japan, he traveled to India. This time he brought not only an interpreter but also a technician that knew about tea processing machines.
After a perilous journey to the Himalayas, Motokichi traveled to Darjeeling and Assam. He and his team where the first Japanese to travel so far into these tea producing regions.
They made sketches of the machinery, documented the cultivation and processing methods, and also learned the management aspect of large scale black tea production.
Of course, Motokichi also gathered tea seeds to take back home.
After leaving India, he visited China again. This time the destinations were Guangdong, Fujian, and Zhejiang.
He finally reached Japan in 1877.
The government sent Motokichi to Kōchi prefecture, where he taught the Indian method of black tea production.
Fortunately, the black tea was of better quality. It was judged by the British to be not as good as Indian black tea, but better than the Chinese one.
As a side note, one reason why the Indian black teas were still better even though the processing was similar, was because the assamica variety has a high catechin content, as opposed to the tea plants in Japan that were from the sinensis variety. This wasn't understood at the time.
Motokichi traveled to many Japanese prefectures and spread his knowledge. This eventually resulted in 150 tons of black tea production, and the exports went well.
He authored many technical books on the subject of tea.
Motokichi's teachings were not exclusive to black tea. He also modernized green tea production in Japan.
One of his many pupils was Sugiyama Hikosaburō, who would later on discover the Yabukita cultivar.
Motokichi passed away in 1896 at age 67.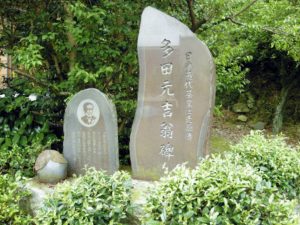 His monument is located in Shizuoka city, Suruga ward (Google map).
Many Japanese black tea cultivars such as Benihomare, Indo, Tadanishiki, Benifuuki and Izumi, are descendants of the tea seeds brought from India by Motokichi.
In 1951, Japanese black tea samples from the newly developed cultivars were sent to London for appraisal. They received a high valuation.
Sources:
https://ci.nii.ac.jp/els/contentscinii_20180421124008.pdf?id=ART0008129443
http://shizuoka-tea.jp/modules/con/index.php?content_id=15
http://blog.ochako.com/?eid=873351