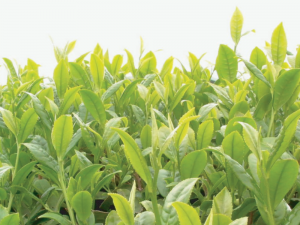 Shunmei (春茗, しゅんめい) means "spring tea". The name implies that it is an early budding tea cultivar.
On a warm region, it will bud four to five days earlier than the Yabukita cultivar.
It's not popular because most tea farmers prefer Saemidori. But sencha made with it can be found online in Japan.
History of Shunmei
This cultivar is a cross between Yutakamidori and F1NN8 at the Tea and Vegetables Testing Ground in Kanaya, Shizuoka prefectura.
Yutakamidori comes from Asatsuyu, while F1NN8 has Tamamidori and
Shizuoka zairai number 6 (静岡在来6号) as parents.
It was registered as tea cultivar number 37 in 1988, meant for sencha production.
Characteristics of Shunmei
This tea cultivar has elliptical leaves of medium size, green color and medium luster.
It has a strong resistance to the gray blight, and medium resistance to anthracnose.
Shunmei's resistance to cold weather is similar to Yabukita, but because of early budding it becomes susceptible to late spring frost. Hence, it's better to cultivate it in warm regions.
In addition, it has a slightly better yield than Yabukita.
When made into a sencha it has a mild taste with some umami. Its aroma is lightly sweet.