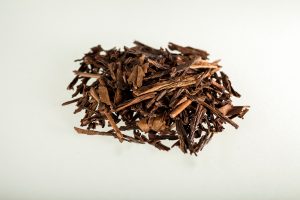 Gokujo Houjicha (meaning finest quality houjicha) was sent to me for review by Ippodo, a Japanese tea company from Kyoto that also ships worldwide.
The roasted bancha leaves are dark brown, and they have a great aroma.
It has chocolate and some mint tones along the characteristic roasted smell of houjicha.
I could just smell this tea all day 🙂
Time to brew it!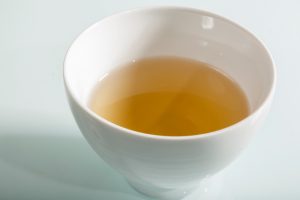 I took 4 grams of tea and steeped it in hot water for 30 seconds.
The dark amber liquid has a roasted, slightly sweet fragrance. It looks very provocative.
Regarding taste, it has a mild roasted component into it, plus a mellow flavor. I felt a faint sweetness and a pleasant after taste.
I re-steeped the tea leaves using the same parameters, and the result was another excellent cup of houjicha.
In case you live in New York, Ippodo also has a store there. I want to visit it when I have a chance.