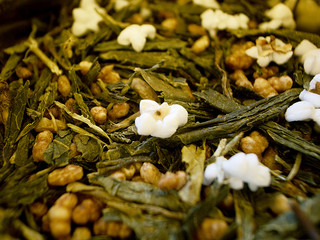 It's no secret that genmaicha is my favorite tea, I never get tired of drinking it. Have you tried genmaicha yet?
In it's most common form, genmaicha consists of a blend of bancha and roasted rice in a 50/50 proportion.
It sounds strange at first, but when you smell it and then drink it, you'll realize that it makes perfect sense.
Here's 5 reasons why you should drink it everyday (or at least once a week 🙂 ).
1. Genmaicha tastes great
Although people's tastes are differen, I've found that in general beginners in tea have a high acceptance rate for genmaicha (as opposed to green teas such as matcha and sencha). I think that the nutty flavor and aroma of the roasted rice balances out with the astringency and mild bitternes of green tea.
I'm not saying that this is the best-tasting green tea ever, but it's a very good tea for its price, which brings us into reason # 2.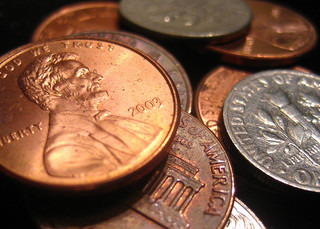 2. It's affordable
As much as I'd like to drink matcha or gyokuro daily, it's just too expensive for me. Genmaicha is much cheaper, that's the main reason why this blend was invented in the first place.
Genmaicha (and all types of bancha) also has the advantage that it uses more water for the same amount of tea, compared to other higher-grade green teas. That means that you get more drinkable tea, and thus it's even cheaper than if you just measured the cost per gram of tea.
Let's go over the numbers: For one serving of tea, you should use about 4 gr of green tea (no matter which type). Genmaicha is brewed with 120 ml of water, sencha and matcha with 60 ml and gyokuro with 20 ml. Surprising, isn't it?
Don't forget the fact that you can also re-steep genmaicha. I recommend no more than once, though, but it's up to you.
Even if you don't follow the recommended brewing instructions, I'm sure that you'll find genmaicha affordable. You can even buy bancha and then make the roasted rice yourself!
3. Easy to brew
Are you in a hurry? Genmaicha only takes 30 seconds to brew, and you use boiling water. It doesn't get any simpler than that!
With delicate green teas like gyokuro, you have to use a cooler temperature and a longer steeping time, otherwise you'll ruin the tea.
4. It's popular
Genmaicha wasn't invented yesterday. It has a long tradition in Japan, and will most likely continue to be a favorite of many people worldwide.
For the most part, I dislike flavored teas.  However, genmaicha is an exception for me because it's a "tried and true" blend. In other words, it has withstood the test of time.
5. There's a wide variety of genmaicha
Although the traditional genmaicha is made from bancha, now you'll find genmaicha made with green teas such as sencha, gyokuro and even houjicha.
Sometimes you'll see genmaicha with matcha, it's a nice touch. You can also add the matcha yourself.
Another aspect is the rice itself. There's more than one type of roasted rice, with mochi rice being the best for genmaicha. Different roasting times also affect the taste and color of the roasted rice. As an example, take a look at this page to see some of the different types being sold there.
I hope that you enjoy drinking this tea as much as I do. Please tell me what you think about genmaicha in the comments.