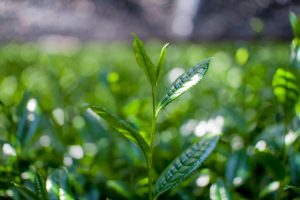 Samidori (さみどり) is an unregistered tea cultivar from the Uji region.
It's not to be confused with Saemidori.
This cultivar is suitable for shaded teas like gyokuro and tencha.
It makes a matcha with good aroma and umami flavor.
History of Samidori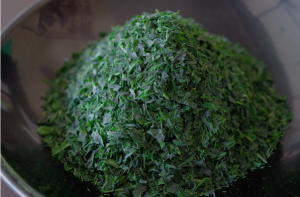 This cultivar comes from a tea plant in Uji.
Samidori was bred by Koyama Masajirou (小山 政次郎) since 1939. Its use was encouraged in 1954.
Right now it is easy to find matcha made with Samidori in Kyoto prefecture.
Characteristics of Samidori
It's a normal budding cultivar, which can be picked at the same time as the Yabukita cultivar.
Samidori has a good resistance to cold weather.
It has the advantage that the picking period is long lasting, so that it reduces the effort when having a tea field with a large area.
The young leaves grow straight up, hence it's easy to pick by hand. The leaf color is bright green with much luster.
While it has a good yield at harvest, it is slightly lower than Yabukita.
Regarding diseases, Samidori is a bit weak against the grey blight and the white peach scale. It also has medium resistance to anthracnose.