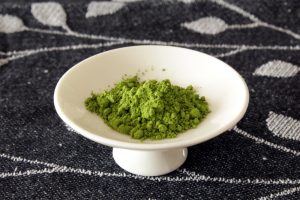 Material Matcha Uji is a new online shop that aims to sell exceptional matcha blends from Uji.
It was founded by Etienne and Morgan, two young men from France who are living in Japan.
I was contacted by Morgan about two months ago. I definitely wanted to try a sample of one of their blends because they are concentrating on quality above all else.
But because of the hurricane in Florida, the shipment was delayed. And by the time I received it, there were more reviews that I had to publish first.
Their Kickstarter campaign had very good results. I wasn't able to get this review out in time, but nevertheless they easily surpassed their funding goal.
Tasting MMU03
This matcha blend is made from the tea cultivars Gokou and Samidori. Both of them come from the Uji region, and are suitable for matcha and gyokuro.
I don't have much experience with matcha made with Samidori, but I've tried many made with Gokou and have liked them very much. Gokou has a creamy and milky characteristic to it.
This matcha has a very fresh and sweet aroma. The vegetal notes seem to be toned down considerably.
It does smell like a high quality matcha.
The color is also attractive, a vibrant green without any yellow hue.
After adding water, the mixture now has a wonderfully sweet, fresh and marine aroma.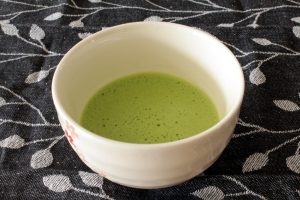 Now I can finally whisk it and give it a try.
What I first felt was a creamy and full bodied beverage.
It was as if I had added some milk to the matcha.
There's a good amount of umami flavor, and it isn't bitter at all. The astringency is also kept at a minimum.
I haven't tried it as koicha, but I imagine that it is very suitable for that preparation.
The sweetness is very apparent, and the aftertaste is long and pleasant.
It feels like a refined matcha, I'm not sure how to describe it correctly in words.
MMU03 is without a doubt a high-end matcha. I highly recommend it.