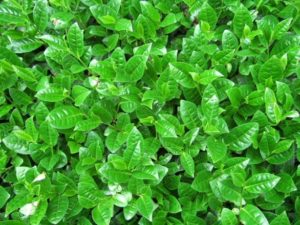 Sakimidori (さきみどり) is a Japanese tea cultivar characterized by its vibrant green color.
Over the last years it has received some attention. For example, it has been one of the recommended cultivars by the Ministry of Agriculture, Forestry and Fisheries.
While it's not widely available, it isn't very difficult to find either.
It is mainly used for sencha, and can be cultivated in all of Japan.
History of Sakimidori
The lineage of Sakimidori starts with a cultivar named ME52, which comes from a native tea plant in Miyazaki prefecture selected in 1932.
In 1953, the Yabukita cultivar and Shizuoka Zairai #16 (静岡在来16号) were crossed. This resulted in the cultivar known as Chamoto F1NN27 (茶本F1NN27) .
By the way, Okumidori comes from this same crossing, but it is a different seedling.
Finally, ME52 and Chamoto F1NN27 were crossed in 1979 in Miyazaki prefecture. It woud take until 1997 for the best seedling to be registered as tea cultivar #47, and named Sakimidori.
Characteristics of Sakimidori
Sakimidori can be harvested two days earlier than Yabukita, and it offers a higher yield.
It has a strong resistance to the gray blight, but it is weak against anthracnose and the bacterial shoot blight.
This cultivar is also not very resistant to the white peach scale.
But since this tea plant exhibits a strong vigor, the damage isn't as severe.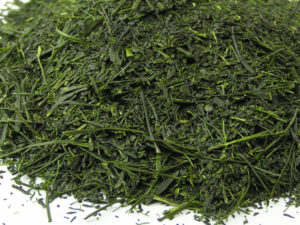 When processed into sencha, Sakimidori has a deep green color, golden liquor, and a balanced taste.
It has two interesting aspects: it is relatively low in catechins, and high in chlorophyll.
A study determined that it makes a good funmatsucha because it maintains an intense green color.
I haven't seen this cultivar in the form of a tea powder, however.