I had never imagined that I would be traveling every year to Las Vegas.
But I can't resist going to the World Tea Expo, I always have so much fun 🙂
As I was riding the monorail, I heard that the Las Vegas Convention Center is one of the largest in the world!
The first thing I did was to go to the press room, because I needed the press pass in order to enter.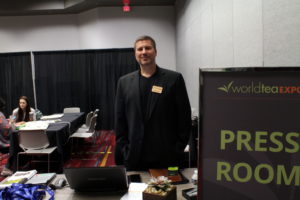 As always, I must thank Aaron Kiel, the public relations consultant for the World Tea Expo.
If it wasn't for Aaron I would not have been able to attend.
The next thing that I needed to start the day was to drink some matcha.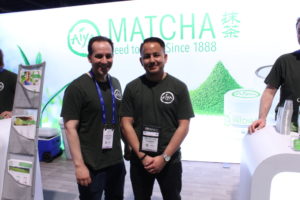 So I went to Aiya and did just that.
I also met Nathan Effron and had a short chat with James Oliveira.
As opposed to previous years, there was much less matcha all around.
I guess that the matcha craze is now over, but the demand is in a good condition and will probably remain stable for many years.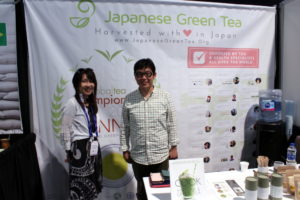 Then I went to Japanese Green Tea Company, in order to meet the founder Kei Nishida and business consultant Sachiko Akahori.
Kei served me a very refreshing and delicious shincha.
I was featured in their testimonials, as you can see in the picture. It was funny to see my face there.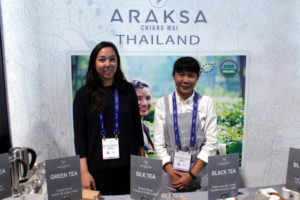 The booth of Araksa Chiang Mai caught my attention.
I had never tasted tea from Thailand before.
Their green tea tasted sweet and floral. It felt closer to a Chinese green tea.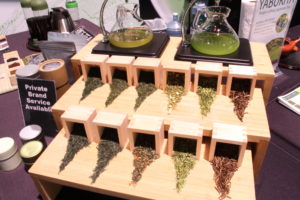 Then I went to say hi to my friends at Sugimoto America.
We had a tasting of different matchas that they were evaluating.
They gave me a sample of their temomi shincha, which is one of the most expensive green teas out there.
I'm very thankful, especially since it's not the first time that I receive this precious tea from them.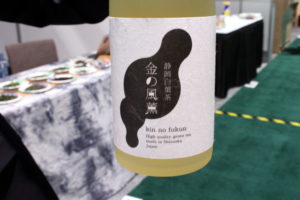 Soon I would get a chance to taste another expensive tea at the booth of webexpoo.com. It was a bottled green tea which costs $250 dollars!
Here's the link to that tea, Kin no Fukun.
It has a powerful umami flavor. It tastes just like if it had been freshly made.
I don't know much about it, except that it's from Shizuoka and that it has a special extraction process.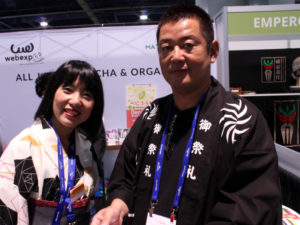 There I said hi to Osami Ogai, I've met her many times at the expo.
Next to her in the picture is Yutaka Uesako who is the president of Mametoku. His company makes different types of snacks.
He gave me some to try. They were delicious.
Right there I met another person, Yasunori Takashima from Takashimaen.
He produces tea in Kumamoto prefecture.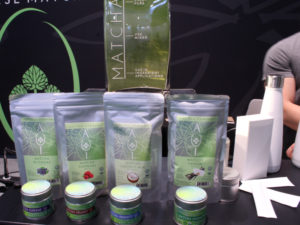 My next stop was at Aoi Matcha.
I talked with Kayo Tateyama, and Eric Anderson.
I had met them last year.
They prepared me a cup of their matcha supreme, which is their best quality matcha in the US.
A good ceremonial matcha, no question about it.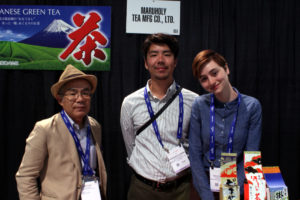 After that I visited a company that I hadn't seen before, Maruholy Tea.
I met Masami Aonuma, Yoshihiro Aonuma, and Adele.
Their plantation is located in Kakegawa, Shizuoka prefecture.
I tried their fukamushi sencha and it was very good.
Click here to read part 2 of the series about the World Tea Expo 2018.