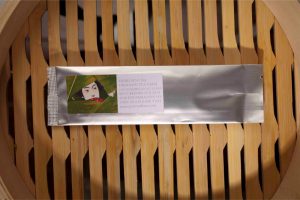 I must thank Kyle Whittington for sending me this tea from Postcard Teas.
This sencha is very interesting, because it's a blend of Yabukita and yamacha tea leaves. It's the first time that I taste such a blend.
Hijiri means "a priest of high virtue". The tea comes from Aichi prefecture and is cultivated at an altitude of 700 meters above sea level, without the use of pesticides.
I was feeling a little curious, so I managed to track the supplier of this tea. It's a company called Omoteyaen.
Indeed, they haven't used any pesticides since 1978, and only the leaves of the first flush are harvested each year.
Doesn't it sound like a great tea already?
On with the tasting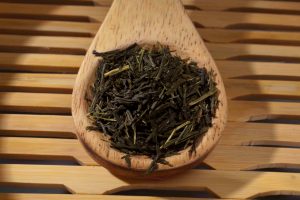 The leaves are dark and tightly rolled. Some of them have a shine that reminds me of gyokuro leaves. They have a slightly sweet aroma.
I used water at 80ºC (176ºC) and infused one teaspoon of tea leaves for one minute.
The liquor is greenish yellow, and it has a fresh smell. Nothing outside the norm.
While tasting it, I thought it was a very mellow, delicate taste. The astringency and bitterness are much lighter than the average sencha, even the umami flavor of high-grade sencha is barely noticeable.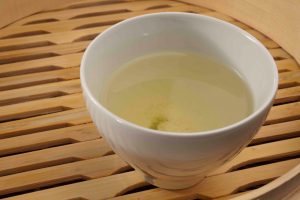 The website's description is right in that this tea is good for the Western palette. It's definitely easy to drink, no sharp flavors here.
I then made another infusion and it was very much alike.
Hijiri Sencha is a green tea with character, I can't think of many other teas that have a similar taste.