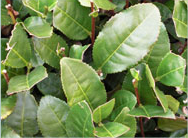 Sayamamidori (さやまみどり, Sayama green) is an old cultivar, it was registered in the same year as the popular Yabukita cultivar.
It is the first cultivar developed by the Saitama Prefecture Tea Experimental Station, and is named after the Sayama region, where Saitama is located.
Green teas from this cultivar are still being sold today, but may be difficult to find outside Japan.
Its importance lies in that it has been used in the development of various Japanese tea cultivars, as we will see in later posts.
More about Sayamamidori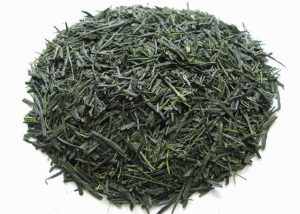 Seeds from tea plants were brought from Uji, and then the best of the grown tea plants was selected.
It was registered in 1953 as Japanese tea cultivar number 5, to be used for production of sencha.
Sayamamidori has elliptical shaped leaves that are rounder than those of Yabukita, and slightly thicker branches.
Its resistance to cold and diseases is about the same as Yabukita, and is harvested 4 days later.
When processed into sencha it is dark green, and brews into a high quality tea with a distinct aroma.