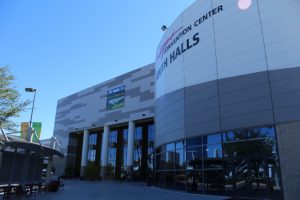 This time the World Tea Expo was held in Las Vegas, Nevada.
It's such a fantastic place, no wonder it's called the entertainment capital of the world.
This was the perfect excuse for a family trip. My mother and two brothers came along and we stayed at the The Venetian hotel.
Day 1 of the World Tea Expo
I took a taxi to the Las Vegas Convention Center. It is located close to the Las Vegas Strip, where I was staying.
I attended two educational sessions that morning.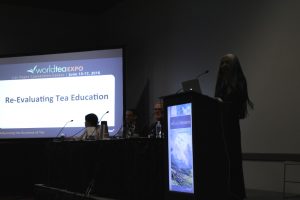 The first session was about re-evaluating tea education. The panelists included Darlene Meyers-Perry of the The Tea Lover's Archives, Kevin Gascoyne of Camellia Sinensis, Austin Hodge of Seven Cups, James Norwood Pratt, and Jo Johnson of Scandalous Tea.
The session wasn't long enough to fully cover the topic, but it was interesting nevertheless.
A particularly controversial statement came from both Kevin and Austin, stating that being certified wasn't as important when looking for an employee in their business. They would rather train someone from zero, if he/she possessed a genuine passion and curiosity about tea.
The speaker for the next session I attented was Charles Cain, an experienced consultant. He talked about how to achieve scale in tea retail.
This involves finding the right location, the right concept (tea retail and tea beverage are different and require its own strategy) and the right funding.
After that it was time to head to the exhibition floor.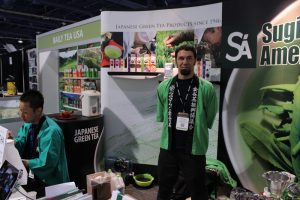 My first stop was Sugimoto America.
Noli Ergas is a good friend of mine, and Kyohei Sugimoto always greets me warmly. Stopping at their booth is like visiting a friend's house where I'm offered green tea each time.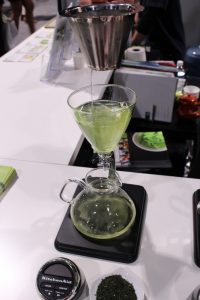 Their iced-brewed gyokuro was just what I needed to start the day, and besides that I also tried the following teas that were under development: yuzu kukicha, sakura sencha, and roasted rice tea.
My favorite was the yuzu kukicha.
Noli gave me three teas that I hadn't tasted before: shincha fukumushicha, shincha genmaicha with matcha, and asamushi sencha.
I'll make sure to review them.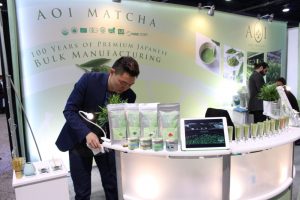 I needed some more caffeine, so I went to another familiar booth: Aoi Matcha.
There I met Andrew Ge, the assistant manager. He prepared a matcha for me, their matcha supreme, and it was very good.
How about another matcha? The next stop was Aiya Matcha, they are present at each World Tea Expo.
This matcha was also good tasting. It was just what I needed.
After that I went to another stand that was on my list.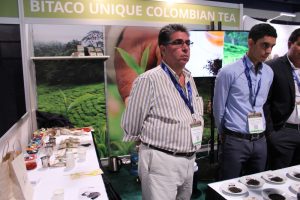 Bitaco Tea makes tea in Colombia, my home country.
They told me that their new tea processing machinery had been installed a few weeks ago.
I tried their black tea, and indeed it is even better than before.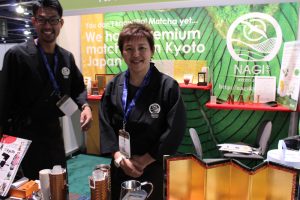 I'm not really into coffee, but I had to take a look at Nagi.
The company calls it TeaCoffee, and it's a blend of coffee and tea. Their blends include coffee with bancha, sencha, and houjicha.
I spoke with CEO Chika Izuta, she was surprised that I could speak Japanese. I really don't speak it that well, but Japanese people are always thankful for someone that took the time to learn their language.
I liked the blend with houjicha, but still I prefer green tea by itself.
In the next post, I'll continue writing about my experience at the Word Tea Expo.