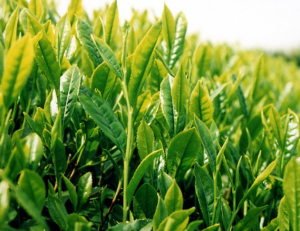 Minamisayaka (みなみさやか,南爽 ) can be translated as "south freshness".
This cultivar is known for its aroma. It is milky, floral and refreshing.
While initially meant for sencha, from what I've seen online it is also used for kamairicha, oolong, and black tea.
I imagine that with these other processing methods its characteristic aroma can be further enhanced, as I experienced with the tea review of the previous post.
History of Minamisayaka
This cultivar is the result of crossing Miya A-6 (宮A-6) and NN27 in 1970. The seedlings were selected and raised for about two decades at the Miyazaki Agricultural Research Institute.
The best one was selected and in 1991 Minamisayaka was registered as tea cultivar number 42.
Regarding Miya A-6, it is the cross of Takachiho and a cultivar named F1-9-4-48.
If we look at the Unkai cultivar, it was made with these two cultivars too. However, it is not exactly the same as Miya A-6 because the selected seedling was different.
As a final technical note for tea geeks like me, the F1-9-4-48 cultivar has a very unusual origin:
MAi23 comes from the assamica variety and MC3 comes from the Caucasus region.
I wasn't able to find more about MC3. It seems very odd to choose a tea plant from that place.
Characteristics of Minamisayaka
It's a slightly late budding cultivar, since it can be harvested one to three days later than the Yabukita cultivar.
Its leaves are elliptical in shape and slightly bigger than Yabukita, while being similar in thickness. Their color is a dark green with luster.
It is fairly resistant to cold weather. Hence, it can be cultivated in most areas of Japan.
This cultivar exhibits strong resistance against the white peach scale, anthracnose and the gray blight.
However, it is susceptible to blister blight and bacterial shoot blight. Care should be taken in areas where these diseases occur.
In the first harvest Minamisayaka yields 10% to 20% more than Yabukita, and 30% to 40% more at the second harvest.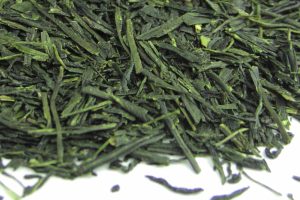 When made into sencha, the tea leaves of Minamisayaka have a desirable bright green color.
The flavor is so different from Yabukita, that its valuation by Japanese tea professionals is divided.