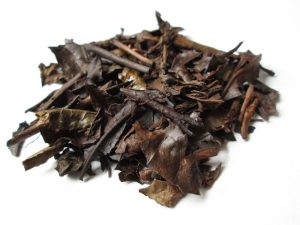 This sample was sent to me by Geoffrey Norman, a fellow tea blogger that writes on Steep Stories.
Furyu is a tea shop that specializes in rare types of bancha, and you can buy its teas from Yunomi.life.
These traditional forms of bancha aren't easy to find (not even in Japan), so I'm excited about this review.
Mimasaka bancha is a sun dried, slightly fermented, and roasted tea from Okayama prefecture.
The leaves are similar to those of kyobancha, because they are unrolled and roasted. It consists of dark brown leaves and twigs.
While the leaves have a roasted aroma, it isn't as strong as other roasted teas that I've tried.
Preparing Mimasaka bancha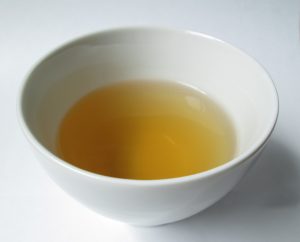 The traditional way to brew this tea is to use 1 liter of water and boil with 10 grams of tea leaves for about 7 minutes. You can make a lot of tea at once!
I kept the same proportion, but only brewed tea for myself. I have a digital scale and measured just the right amount. Here's the link to the scale in Amazon in case you're interested.
The wet leaves give off a sweet, lightly roasted aroma.
Looking at the liquor, I find an amber color, and the taste is mellow with a nice lingering flavor on the throat.
After 7 minutes you would think that it would be a strong brew, but it's actually easy to drink.
If  you want to give it a try, you can purchase it through this link.