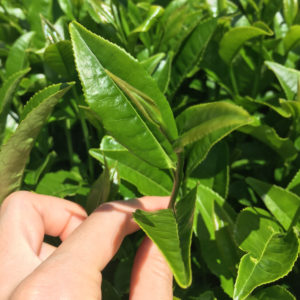 Fujimidori (ふじみどり), meaning "Fuji green", is an unregistered and one of the lesser grown Japanese tea cultivars.
I didn't find much information about it online.
My main reason for writing about it is that I actually have a sample of it. Here's the review.
History of Fujimidori
This is one of the cultivars with serial number 7000, such as Shizu-7132.
The mother plants were from the Yabukita cultivar, but the father plants for this series are unknown.
Fujimidori was originally known as Shizu-7224. It received its name in 1962 because it had a unique aroma and flavor.
Since the first Japanese cultivars were officially registered in 1953, Fujimidori is quite old.
Characteristics of Fujimidori
Fujimidori is a slightly late budding cultivar with thick leaves.
It is meant for sencha production.
As a sencha, its flavor is vegetal and rich in umami.