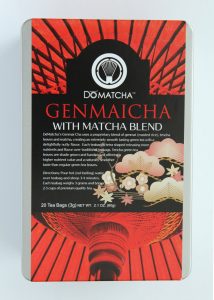 Genmaicha is my favorite tea blend, I just love the taste of green tea and roasted rice.
I'm very thankful of DoMatcha for sending me this special tea for review. It won an award in the 2013 North American Tea Championship.
What makes it so special?
The leaves aren't bancha, as is normally the case. They are actually tencha, the raw material for matcha.
So we have tencha, matcha and roasted rice in this tea. It's the first time that I hear about this combination, and I'm very eager to taste the resulting flavor.
The tea tasting begins
This tea's package looks very nice. I opened the metallic box, and inside there was a foil bag to preserve the freshness.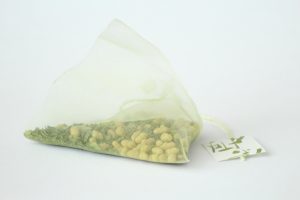 There are 20 tetra shaped teabags made with organic cornstarch.
One can see the tea leaves and the roasted rice, and if you smell a teabag you'll find an aroma of rice and slight sweetness.
I would have preferred this tea without the teabags, but they are of high quality and the tea is loose leaf, so it's alright.
The instructions are to brew in hot (not boiling) water and steep 3 to 4 minutes, but this is for a higher volume of water than the usual 120 ml (4 oz) yunomi.
I decided to instead brew it like a sencha. That is, water at 80°C (175°C) and infuse for one minute.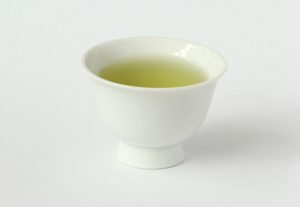 The liquor is dark green, and it smells just like you'd expect from a genmaicha.
On the other hand, the taste feels much different. It is very well balanced.
The nutty flavor is present, but it's not so heavy. Sweetness and umami flavor are also there, along with very little astringency and no detectable bitterness.
Overall, a high quality genmaicha.
I haven't tried tencha by itself, it's not so common in retail. But I think it would be good to do so, since that way I could tell how its flavor affects this genmaicha.
It's a good idea to add this tea to your wishlist if you're a genmaicha lover. Click here to see it's product page from DoMatcha.