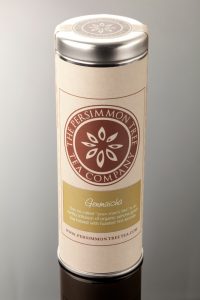 This is my first tea review, so I decided to start with one of my favorite teas: genmaicha.
The Persimmon Tree is a a relatively new tea company, and one of the things that sets them apart is their packaging. As you can see, the tea comes in a beautiful tin, there's different sizes and they're all recyclable.
I followed my own brewing guidelines for genmaicha. The instructions for The Persimmon Tree's website are a bit different, I guess it's a matter of taste. They don't mention the water volume though, which I think is important.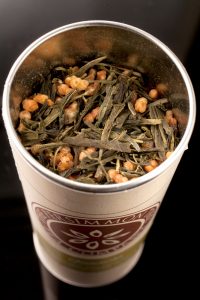 By looking at the loose leaf tea, I can see that it's a light-roasted genmai. I like it a bit darker, but again, everyone's taste is different.
The smell is very pleasant. I have a habit of smelling the tea before I brew it 🙂
About the tea itself, it says that it has organic sencha, although it's difficult to verify unless we get to know who the supplier is.
The origin isn't specified either, it could be Chinese, but not really sure. I'm not saying that Chinese-made Japanese teas are bad. At the end, it's the taste that matters.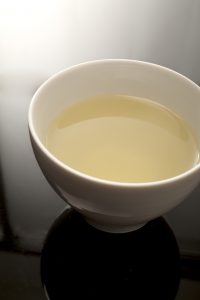 The leaves themselves seem similar to bancha.
Would I know the difference between bancha and sencha just by looking?
One indicator of bancha would be bigger, coarser leaves, and more twigs than usual (especially thicker ones), but it's not always the case.
The brewed tea has the characteristic nutty aroma and flavor of genmaicha. The yellow liquid is also pretty much standard. You won't get a green liquid out of genmaicha unless it has added matcha!
There's very little bitterness and astringency, and the roasted rice is neither faint nor overpowering. I always feel like genmaicha has a soothing effect, but maybe it's just me.
It's a decent genmaicha overall, and a good everyday tea (at least for genmaicha lovers). If you're interested in buying it, head over to the product page: The Persimmon Tree Genmaicha.
Photo credit: Andres Caicedo