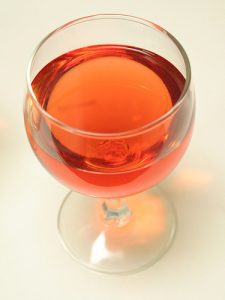 Are you a wine enthusiast?
Tea and wine are very similar. If you like one, there's a high chance that you will enjoy the other one as well.
In this post I'll tell you about 4 aspects that both have in common.
Social drinks
Although you can certainly drink tea or wine by yourself, it's much more fun when you drink with someone else.
In the West, wine is very popular at dinner and family reunions, while afternoon tea and tea parties are becoming trendy again.
Asians have been drinking tea as a central part of social relations for a long time. Even the Japanese tea ceremony gives the guests a great importance.
If you buy a very expensive wine or tea, wouldn't you want to try it with someone else?
Large variety
There are six general types of tea, while in wine you have red, white, rosé and sparkling.
But it doesn't stop there. There are different grape varieties for wine, as well as cultivars for tea. Furthermore, cultivation, processing, and growing region also increase the diversity, resulting in a great number of different teas and wines.
At this blog I concentrate on Japanese teas only. Surprisingly, I'm still discovering new things and there's many types of teas from different regions that I haven't tasted yet!
Terroir
If you take a specific tea cultivar or wine variety and plant it somewhere else, at the end of the process it will taste differently, no matter how exactly you copy the cultivation and processing techniques.
The climate, soil type, topography, all of them compose the terroir. It's primarily a term for wine, but nowadays it applies to many more products.
The terroir has a direct impact on the quality (and price) of both tea and wine. The nuances in color, flavor and aroma are greatly affected by it.
Since climate isn't the same every year, tea and wine's qualities also vary at different harvests. You can have a superb drink one year and a regular one on the next year.
Tasting
For both tea and wine, you must serve at the right temperature, and examine the color, aroma, taste and mouth feel.
Astringency is common in both drinks. Sweetness is also found in tea but at a lighter degree. There are also flavor notes that you can notice for each,  which add to the complexity.
While I'm not an expert tea taster, I've tried green teas with flavor notes ranging from grapes to nuts. It's very surprising when you start to discover these.
I think that it's not a matter of choosing one over the other, there are good occasions for each. For example, I always have tea at breakfast. I can't imagine drinking an alcoholic beverage in the morning!
If you have friends that are into wine but haven't yet discovered tea, please share this article with them 🙂