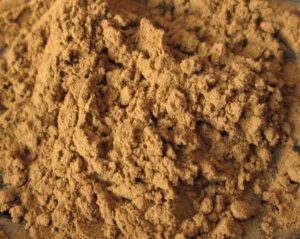 At this year's World Tea Expo I received a houjicha powder sample from Sugimoto America.
It's very interesting because I had never seen houjicha in powdered form.
Houjicha powder is useful for making lattes and ice cream. I'll be making a houjicha latte in this review, but first I'll brew a cup of it to see how it tastes like.
I opened the package and immediately felt the characteristic roasted smell of houjicha. The powder itself is very fine, and it is bright brown.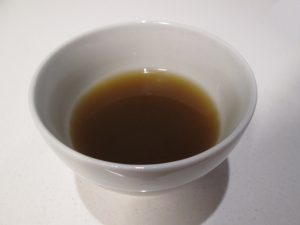 I used one quarter of a teaspoon and brewed it in hot water.
The liquid has a darker color than loose leaf houjicha, which is similar to what happens with matcha.
The taste is robust, but not bitter. It even has some sweetness to it.
Very well, let's continue with the latte.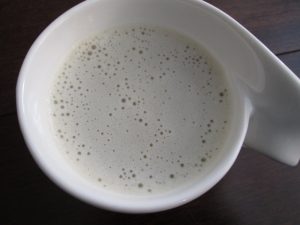 I used a very simple recipe: a cup of milk, one teaspoon of houjicha powder, and then mix with a milk frother.
In case you don't have one, click here to see a good but inexpensive milk frother from Amazon.
You can make it either hot or cold, the procedure is basically the same.
If it was loose leaf tea, I would have brewed the tea in water first, but the houjicha powder dissolves quickly so it wasn't necessary.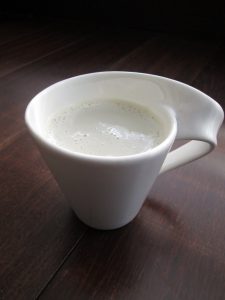 Although I didn't sweeten it, the company's recipe also used brown sugar. I think that it adds color the latte, because mine looks very pale 🙂
I tasted it and it was quite good. There's a natural sweetness to it, and the latte has a good froth even though I used skim milk.