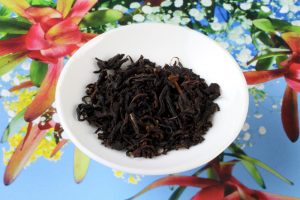 Wakoucha, or Japanese black tea, is one of the teas that I've been serving often at the tea tastings that I offer in my city.
Beginners want to experience the difference between a green tea and a black tea, even if Japanese black teas are uncommon.
I actually bought this wakoucha from Sugimoto Tea so that I could use it for the tea tastings. However, it is currently only available for wholesale buyers.
It's made in Fujieda, Shizuoka prefecture. The cultivar is Yabukita, second harvest of the year.
The mildest wakoucha ever
In this tea's aroma I can feel a light sweetness. Actually, it smells light overall.
The leaves look like most other wakoucha that I've tried. Perhaps a bit darker in color.
Since it's organic and the aroma isn't so intense, I decided to use a long infusion time.
That means 5 minutes in 120 ml (4 oz) of boiling water, using 4 grams of tea leaves.
This way it should still be enough for three infusions in total.
After the first infusion, the aroma of the wet leaves is also mild. While it has the characteristic black tea aroma, it doesn't feel very sweet.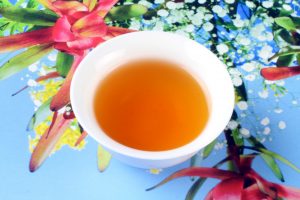 Inside the cup, we have a clear orange liquid.
As you might have guess, the taste isn't bold. Even after the 5 minutes of infusion.
Definitely not bitter at all. Sweetness is low as well.
I prepared the second infusion in the same manner.
Now we have the same color and a similar taste. But the intensity of the flavor is slightly lower.
Finally, I made the third infusion and the color of the liquor became lighter. The taste also felt somewhat watery.
But I still liked it.
I think that the mellow flavor must be due to the combination of the Yabukita cultivar and organic farming.
If you're looking for a delicate black tea in terms of flavor, this one might suit your taste.