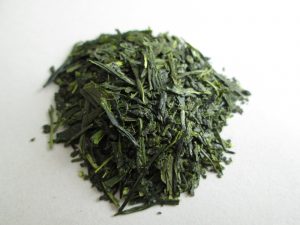 After the podcast episode with Sugimoto America, I was sent this tea for a review!
It's a deep-steamed sencha, a type of green tea that's very popular in the Shizuoka region.
As you can see in the close-up picture, there are many broken leaves, but that's normal because the leaves of a fukamushicha are very brittle. Nonetheless, you can still appreciate some tightly rolled, high quality leaves.
The leaves have an attractive green color, and the aroma is very fresh and a little sweet.
What does it taste like?
Using 3 grams of leaves, and 70 ml of water at 80°C (176°F), I brewed the tea for 40 seconds.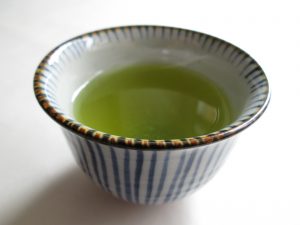 It's a dark green liquid, and the best part is that the aroma is stronger than that of the loose leaf.
The taste is intense, not like your usual sencha, it has more body and a richer taste. I felt some sweetness, it's very faint.
Finally, bitterness and astringency are minimal.
I re-infused the tea leaves a second and third time, with good results.
If you find that normal sencha is too weak for your taste, try Sugimoto America's Sencha Fukamushi. I'm sure you'll enjoy it.