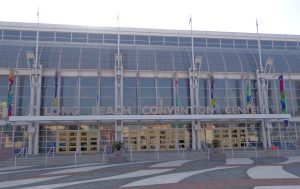 The World Tea Expo is the most important trade show of the North American tea market.
This time it was held in the Long Beach Convention Center.
Tea suppliers meet the companies that are interested in purchasing, as well as media/press members like myself.
Many thanks to Aaron Kiel of the ak PR Group for giving me a press pass! If it wasn't for him, I wouldn't have been able to come to the expo.
Only members of the tea industry can attend the event. If you are planning to start a tea related business, it's a good place to find vendors and see what products and services are available.
The tea expo was very large. I will publish separate posts so as not to bore you with a very extensive article.
My first day in the World Tea Expo
The first people I met were Nez and Donna Tokugawa, from The Taste of Tea. They have been very supportive of my blog, since they hired me as a freelance writer for their blog: The Tea Lifestyle Journal.
I had dinner with them too. It was good to see them in person for the first time.
Later on I met two fellow tea lovers from South America: Laura Cahnspeyer from Taller de Té and Eduardo Molina from Tea Studio. Unlike me, they write about tea in Spanish 🙂
Both of them have published articles in important magazines. I hope to do the same in the future.
Before the exhibitor hall was open, I had the chance to talk to Jason Walker. He has a very professional website where he reviews teas: Walker Tea Review.
Jason gave me some tips on finding advertisers when I was first starting out. I'm very thankful for his help.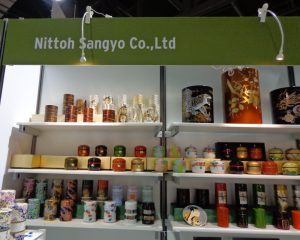 The first booth that I visited was from Nittoh Sangyo, a manufacturer of Japanese tea canisters.
There were a lot of canisters in display, it was beautiful.
I used to have a tea canister that I brought from Japan, but it's all rusty now. I will buy more when my budget allows it.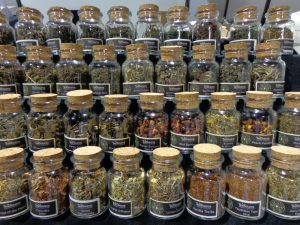 Next I stopped at Tea Source. They have a wide range of teas, including green teas from Japan.
I didn't know about this company, it's a good discovery.
Another company new for me was Tea Pigs. They started in the UK but are now in the US market as well.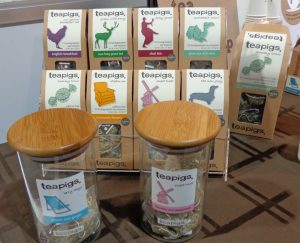 Their packaging has a nice design, and they use tea bags specially made for loose leaf tea.
Sometimes I had to wait and walk around, because a booth would be busy and people would talk for a while.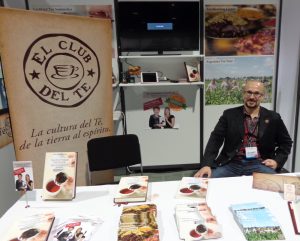 In one of those occasions, I stumbled upon Martin from El Club del Té.
Meaning "The Tea Club" in Spanish, this organization promotes tea culture through education and events.
They published a book called Tea Sommelier Handbook, it looks very interesting.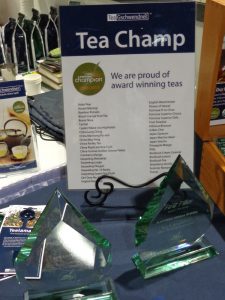 My next visit was TeaGschwendner, a tea company that has many tea stores throughout the world.
As you can see in the picture, they have plenty of awards for their teas!
Then I went to see the Zojirushi stand. This Japanese company makes kitchen appliances, the most famous one being the Zojirushi water boiler.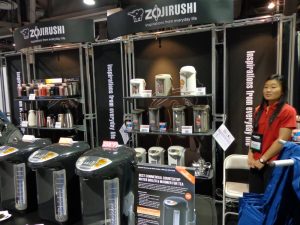 It's very popular among tea drinkers in Japan, and I own one too. I should make a review about it.
I'll tell you more about the World Tea Expo in the second part of this series.