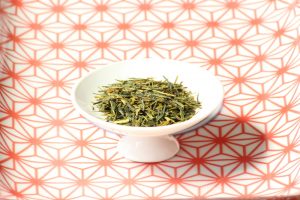 This has to be the most exotic sencha that I've tried. I had no idea that such a tea existed.
Jo Johnson from Scandalous Tea gave this sample to me.
I'm very thankful, because this tea isn't easy to obtain in the first place.
She's friends with Sara from Sara's Tea Caddie, which sources this tea.
The tea leaves are pale, some of them are yellow. They are very thin and tightly rolled, it's a high quality Japanese tea.
It's not a white tea. This is a green tea, although with an unexpected color.
Why the unusual color? It seems that this is a mutation from the Yabukita cultivar, but I'll tell you more about it once I do my research.
Another thing I found is that the tea leaves have a faint, sweet aroma. It reminds me of shincha or gyokuro.
Looks too good to be brewed
As beautiful as it looks, we won't know what this tea tastes like unless we infuse it.
It's a high grade sencha, so I'll use 60 ml (2 oz) of water at 70°C (158°F) and brew for one minute.
Now let's concentrate on the wet leaves. They have a very pale green color and give off a mellow aroma, similar to a gyokuro with high umami flavor.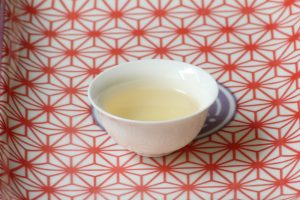 The liquor's color is a clear yellow, and I'm thinking that perhaps there is also a touch of orange color in it.
What do the taste buds think? A rounded flavor, can be likened to a gyokuro or shincha.
The astringency is just right and there isn't much detectable bitterness.
I decided to make a second and third infusions. With such a tea, I'd be crazy not to.
The second infusion had a stronger yellow color, and perhaps a bit more sweetness. The third one was good, but astringency and bitterness had increased.
Tasting this tea was a real pleasure. It's not easy to find, but once you taste it you won't be disappointed.