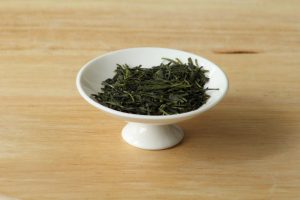 Ocha & Co. is an online tea store that ships worldwide from Japan.
The tea for today's review is an organic sencha from Shizuoka prefecture.
It comes vacuum-sealed in a 100 gram bag and has a JAS organic certification sticker.
The website doesn't mention the cultivar, so I guess it's probably Yabukita because that one is the most common in Japan.
Let the tea tasting begin
After opening the bag I felt a sweet aroma with a touch of citrus. It feels quite fresh.
The leaves are tightly rolled and have a nice green color to them, but unfortunately a good portion of them are considerably broken down.
In the product's page, the company recommends a lower temperature. But for the sake of comparing to other sencha, I'll use 60 ml (2 oz) of water at 80°C with 4 grams of tea leaves in order to infuse for one minute.
I used my kyusu for brewing, it has a fine mesh that's useful for filtering small bits of leaves.
After the time was up and I served a cup of the tea, I payed attention to the wet leaves. The aroma is very straightforward: vegetal with a hint of seaweed.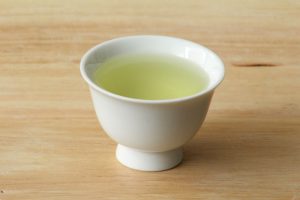 The liquor has a pale green color with a slight yellow hue.
Now let's see what it tastes like.
It has a slight bitterness, very few astringency, and a good umami content. The flavor results in a very refreshing green tea.
For the second infusion I could sense that the bitterness increased, but it was tolerable. I suggest that you shorten the infusion time for this one.
My overall thoughts are that this tea has a standard sencha flavor, with no serious flaws. If interested, click here.