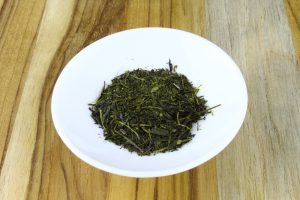 Today is Father's Day.
As a way to celebrate, I'll review this organic sencha from Kagoshima prefecture.
It's sold by Nio Teas.
The Yabukita cultivar is the most common in Japan, and so it results in the classic sencha taste.
Personally, I find its taste and aroma a bit nostalgic.
Let the tea tasting begin
This tea has a fresh and sweet aroma.
It's definitely a premium green tea.
Is that why it's called golden sencha?
The leaves are thin and small. Very good.
But many of them are broken.
I'm not sure if this happened during transportation or not.
I'll prepare it with one teaspoon of tea, and 60 ml (2 oz) of water at 80ºC (176ºF) for 1 minute.
Now the wet leaves emit a marine and vegetal aroma with some sweetness.
This aroma is also quite pleasant.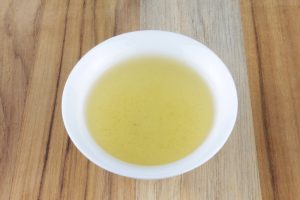 Let's try this yellow liquor.
It has a good body, with high umami taste.
This sencha feels balanced.
There's a light sweetness with no bitterness nor astringency.
I can feel a fresh aftertaste, which is also marine and vegetal.
I'm happy to be drinking this tea today with my whole attention.
On to the second infusion.
The only thing I changed was the infusion time. 40 seconds.
This time the liquor is green.
Not as much umami taste, but it's tasty.
I feel that it tastes just like I thought it would.
The last infusion was done with boiling water for 10 seconds.
It became almost as green as a fukamushi sencha.
This time it is much lighter, and not as sweet.
But worth enjoying.
My daughter also tasted the tea.
She liked the smell of the dry leaves.
I wonder if she'll be a regular sencha drinker like me when she's much older.
Click here to see this tea's product page.