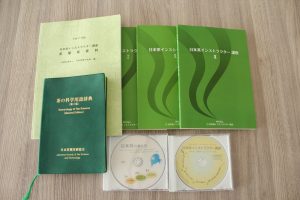 The Nihoncha Instructor Association (日本茶インストラクター協会) is a non profit organization with the purpose of preserving and promoting Japanese tea.
They offer three levels of certification:
Japanese Tea Advisor (日本茶アドバイザー)
Japanese Tea Instructor(日本茶インストラクター)
Japanese Tea Master (日本茶マスター)
A Japanese Tea Master is an instructor that has been a member for a long time. He receives this title as an acknowledgement to his experience and knowledge in general.
An instructor has all the required knowledge on Japanese tea, and can instruct both the general public and Japanese tea advisors.
The advisor posseses the basic knowledge and can serve as a guide for the general public and an assistant for a Japanese Tea Instructor.
Because I wasn't living in Japan at the time, I chose the option of taking the Japanese Tea Instructor course (as opposed to the advisor course) so that I could receive the Japanese Tea Advisor certification without taking the practical taste in person.
To be an instructor, I have to travel to Japan and take the practical test. This test isn't easy, because it involves evaluating teas after tasting them.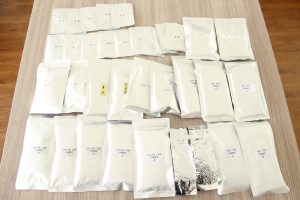 The course includes 5 books, 2 DVDs, and many tea samples.
Let me give you a quick overview of what the three main books cover
Tea history
Cultivation
Processing
Tea chemistry
Brewing guidelines
Tea and health
Other uses for tea
Overview of the Japanese tea industry
World tea production
Applicable laws
Applicable governing bodies
Industry organizations
Tea appraisal
Teaching techniques for tea instructors
The other two books are a dictionary and a log of statistics. Finally, the DVDs cover some of the topics in more detail.
The tea samples are very interesting. It's not just different types of teas, but also finished and unfinished teas of the same type that should be evaluated.
Three written reports should be sent. These will be scored and returned to you.
Unfortunately, as of now the course can only be taken in the Japanese language. I hope that in the future we can have at least an English version.
I had a hard time with the reports because they had to be handwritten in Japanese!
But I had a lot of fun and it was a great learning experience.