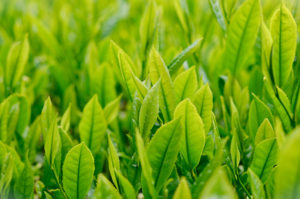 Kurasawa (くらさわ) is a cultivar usually made into sencha, but occasionally it can also be found as a black tea.
It's not widely available, and unfortunately there's few information about it online.
History of the Kurasawa cultivar
This cultivar is the result of selection of Yabukita seedlings that were bred naturally in 1967 at the Shizuoka prefecture Tea Research Station.
Its original name is Shizu-7111.
As a side note, the 7000 series of tea cultivars such as Shizu-7132 were developed in Shizuoka starting out with Yabukita tea plants.
Characteristics of Kurasawa
Kurasawa is a normal budding cultivar that exhibits energetic growth and a high yield at harvest.
It has a high astringency and a refreshing aroma.