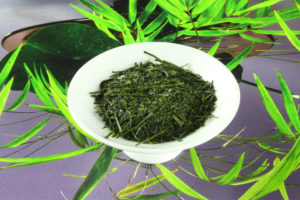 I decided to start 2022 by reviewing a high quality sencha from Kagoshima Tea.
The Chiran region refers to Minamikyūshū city, Kagoshima prefecture.
It is a blend of first harvest tea leaves.
If I'm not mistaken, a lot of the green tea in this region is actually a kabusecha but they call it sencha anyway.
While I'm not totally sure, I think that this is a fukamushi sencha.
Chiran sencha review
The aroma of this tea is wonderful.
Very fresh and sweet, with vegetal notes.
It's definitely from the first harvest, and it'll probably taste very good.
This is why I'm such a fan of Japanese green tea. The aroma gives me so much pleasure.
But let's concentrate on the leaf appearance.
They have a dark green color, which is satisfactory.
Some are long and thin. High quality tea leaves.
Although the others are broken down.
Nevertheless, It's a good mix for a fukamushi sencha.
I'll prepare it with 1 teaspoon of tea leaves, 60 ml (2 oz) of water at 80ºC (176ºF), and infuse for 40 seconds.
After the infusion, the wet leaves have a marine and vegetal aroma. I detect notes of pine.
It doesn't smell as sweet as the dry tea.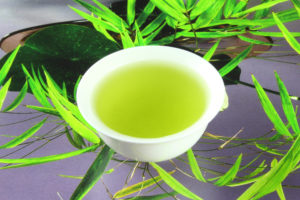 The liquor is green with much sediment.
I'll take a sip.
A bold umami taste. It has a lot of body.
There's also a sweetness to it.
Not bitter nor astringent.
The freshness is present from beginning to end.
I like it very much. It's my type of classic Japanese green tea.
I think that it is from the Yabukita cultivar.
Now I'll prepare a second infusion with 40 seconds.
Greener color with less yellow hue.
Also a good taste, but a little more astringent.
A third infusion of 20 seconds results in a lighter green color, as well as a lighter taste.
It's still not bitter.
And for the final infusion I just poured boiling water for 5 seconds.
Similar in color to the last infusion.
But now it has a light flavor with no umami taste and a slight bitterness.
Overall, this sencha is quite good.
If you feel like trying it, here's the product page.