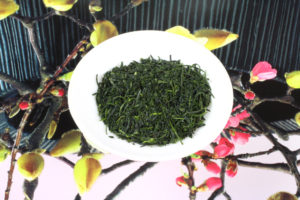 In this blog there aren't many reviews of tamaryokucha because it's an uncommon Japanese tea.
But luckily, I received this sample from Ikkyu.
Basically, tamaryokucha is the same as sencha but with a different rolling process.
It's from Higashisonogi town, Nagasaki prefecture. This is one of the regions in Kyushu where this type of tea is traditionally made.
But that's not all. It's made from a blend of Saemidori and Tsuyuhikari cultivars.
Premium tamaryokucha review
The aroma of this tea is interesting.
It's very sweet, with citrus tones. It has the fresh feeling of a first harvest tea.
These tea leaves look very good. They have a small and uniform size.
They are curly instead of straight because of the type of tea.
I will be preparing it with 60 ml (2 oz) of water at 80ºC (176ºF) for one minute.
After the infusion, the wet tea leaves have an aroma that isn't as marine nor vegetal as an average sencha.
Instead, it feels sweeter.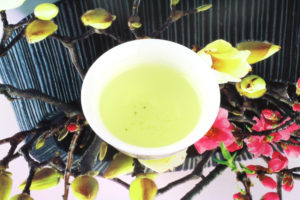 The liquor has a yellow-green color, which is mostly clear.
This tea's first infusion has plenty of umami.
It feels very refreshing and with a long aftertaste, like a shincha.
I don't feel any bitterness nor astringency. It's a good green tea.
But I drank it already. Time for the next infusion, which will last forty seconds.
The liquid is much greener. I think that it looks better.
Some umami taste still remains. I enjoyed this cup of tea as well.
For the third infusion the duration was 30 seconds.
I'm decreasing the time and keeping the same temperature so that it won't become too bitter.
This time it feels light in terms of umami, and there's a slight bitterness. But still enjoyable.
The wet tea leaves still have something left. So I used boiling water for just 10 seconds for the final infusion.
It tastes like a bancha. It isn't bitter, by the way.
While this tea is obviously different, I like that it has similar characteristics to other green teas that I am fond of.
Here's the product link in Ikkyu.