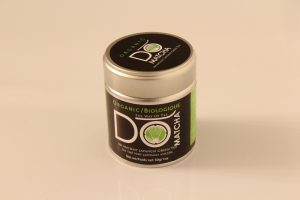 This tea was give to me by Gislinde Bronson of DoMatcha when I met her at this year's World Tea Expo.
I hadn't tried an organic matcha before, so for this special occasion I went to visit my brother Andres so we could taste it and take pictures. He's a professional food photographer.
The tea tin contains 30 grams of matcha, and at the back I could see the organic certification logos, including USDA and JAS.
Tasting organic ceremonial matcha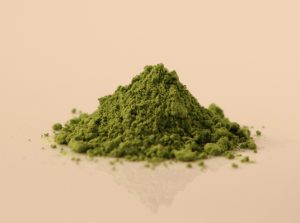 Inside the tin there's a foil bag with the matcha inside.
Once I opened the foil, I could feel a sweet and fresh aroma. That's one of the things I like best about matcha.
The color is a vivid green and the powder is very fine. Up to now, all is looking very good.
As usual, I used 2 grams of matcha and 60 ml (2 oz) of water at 80ºC (176ºF). In case you were wondering, I do measure the weight of the matcha with an electronic scale, but only for standardizing the reviews.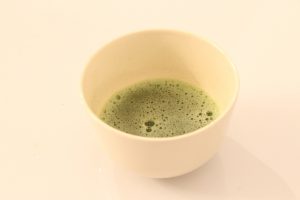 After whisking it the layer of froth appears, and now we can finally taste this wonderful green tea.
The first thing I noticed was that the bitterness is very faint, which is great.
It also feels creamy, with umami flavor and a sweet aftertaste.
My brother had only tried matcha once, but he told me that this one was many times better than the one he had drank.
I'll be enjoying it these days, it's very tasty and of high quality.