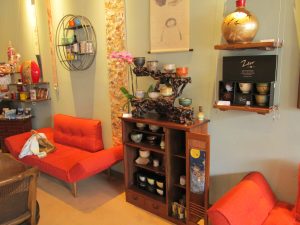 At a recent trip to Sonoma county with my family I had the pleasure to visit The Taste of Tea in Healdsburg, California.
I had previously reviewed some teas from The Taste of Tea, but this was the first time that I visited their tea lounge.
The owners, Donna and Nez Tokugawa, are very friendly and the staff is skilled in preparing tea correctly.
At the lounge not only can you drink tea but also eat snacks, sweets, and traditional Japanese dishes like ramen and ochazuke.
Besides that, they also have a tea-themed mini spa.
My tea experience at the Taste of Tea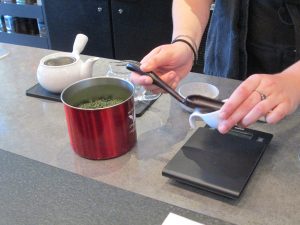 As I saw the tea menu I noticed that they have a  good variety of teas from China, Taiwan, and Japan. There are also tisanes, some of which are blends.
I tried two Japanese teas: the shinto sencha and the bo-houjicha (a houjicha made entirely of twigs).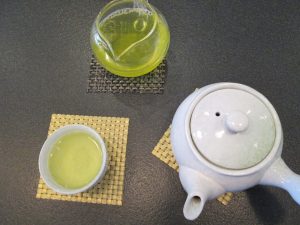 The teas were prepared using a kyusu, and the parameters such as temperature and weight were measured each time.
With each tea they provide a small pitcher so that you can enjoy the rest of the tea without worrying about over-steeping, since all the remaining content of the kyusu is poured there.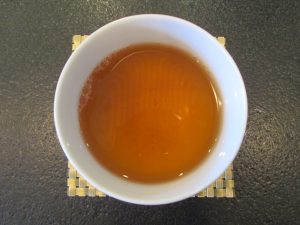 Both teas proved to be superb. I would have tried another tea, but as you'll read next I had another interesting drink.
We hadn't eaten lunch at the time. Luckily, we were offered a bowl of ramen, and it was so good that I forgot to take a picture of it 🙂
It reminded me of my time as a foreign student in Japan, because I used to eat ramen on the weekends.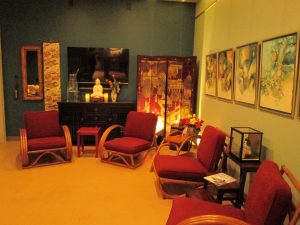 Both my mother and wife decided to go to the relaxation lounge, where they experienced the Stay Beautiful green tea treatment.
From what they told me, the treatment includes soaking of the feet, facial mask and a hot towel, all with tea. There's also a massage done at the same time, and I believe it all lasts half an hour.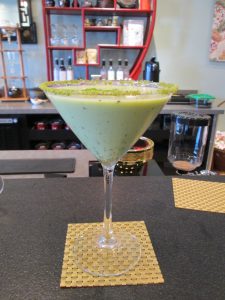 I stayed at the bar and had an emerald marTEAni, which is a non-alcoholic drink made with matcha, cononut milk and mint.
By the way, click here to see the menu.
It's a delicious drink, and very well presented. What I found appealing is that it isn't heavily sweet, as most drinks involving matcha as an ingredient are.
We had a wonderful experience and hope to come back one day. It's one of the best tea lounges that I've visited so far.