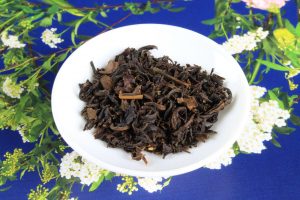 Yannoko Tea has added many Japanese black teas (wakoucha) to their website.
Among them is this tea from the Yabukita cultivar made by Dokodemosora in Wakayama prefecture.
Although they aren't certified yet, the company implements natural farming practices.
I haven't drank a tea from this prefecture yet. It's going to be an interesting tea tasting.
Reviewing a Japanese black tea
Sora has the characteristic black tea aroma. It feels lightly sweet and fresh.
The tea leaves have a medium size and there are some stems present.
It does remind me of other Japanese teas that I've had before.
In order to prepare it, I decided to use 4 grams of tea, 120 ml of boiling water, and an infusion time of 5 minutes.
After impatiently waiting for the tea to be ready, I took the time to examine the aroma of the wet leaves.
It has a floral fragrance with a faint sweetness.
I then poured the liquor and appreciated its clear orange color.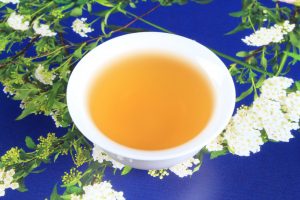 The first infusion was mild. I'll describe it as a malty tea with light sweetness and some body.
Definitely not bitter nor astringent. Like all the organic Japanese black teas that I've tried, it's on the delicate side regarding flavor.
I made a second infusion using the same parameters.
Very similar to the first one. The color was about the same
But it still had more to give. A third infusion resulted in another enjoyable tea, although the intensity of the flavor decreased.
Note that it still didn't became bitter nor astringent at all.
This is a mellow black tea, a good choice when you aren't looking for a bold flavor.
Here's its product page.