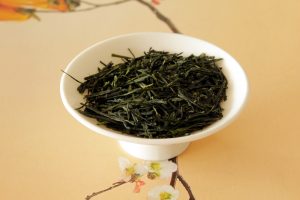 This review was possible thanks to Iain Scott of Yannoko Tea.
I don't drink gyokuro as much as I drink matcha or sencha, but nevertheless I always have a great experience when I taste it.
Gyokuro Suzume comes from the Uji region, and it's made with the Gokou cultivar.
Suzume means sparrow, by the way.
Let's get this gyokuro review started
This tea has a very good appearance, it's obviously a good gyokuro. The leaves are dark, thin, tightly rolled and have some luster.
I used 4 grams of tea, 20 ml (0.6 oz) of water at 60 °C (140 °F), and infused for 2 minutes.
After serving until the last drop, the wet leaves gave off a sweet and slightly marine aroma.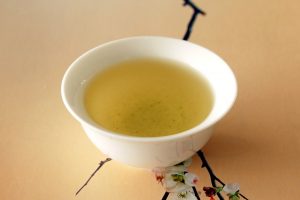 The liquor has a bright yellow color.
As I sipped it, I felt a great umami flavor. The tea felt dense, as if it was some kind of broth.
It offered a fresh and sweet aftertaste.
I didn't taste any bitterness nor astringency whatsoever.
My impression was that it is smooth, easy to drink.
For the second infusion, I decided to use the same brewing parameters.
The result was another good experience, although the umami flavor had diminished.
Then I infused a third time with 80 °C (176 °F) for a minute.
It tasted like a good sencha, but there was some astringency.
I kept the same temperature for the fourth infusion, but lowered the time to 30 seconds.
This final steeping had a light taste, but it was still enjoyable.
In my opinion, this is a wonderful gyokuro. I highly recommend it.