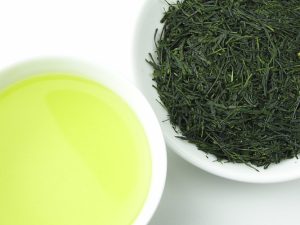 The Z1 cultivar is quite rare.
It's difficult to find even inside Japan.
There's also very little information about it, because it's not a registered tea cultivar.
So why write a post about it?
First of all, this cultivar has been used to create other cultivars such as Fuushun and Saeakari.
And second, I tried a sencha made with it, so I wanted to give you some info before publishing the review 🙂
About Z1
Z1 is the result of tea plants from the Tamamidori cultivar that were allowed to breed naturally. Z1 was selected out of that batch.
It failed the process for the registration because it is difficult to grow. That's why it didn't get a name except for the serial number used during the tests.
This cultivar has good vigor and yield, and it's also strong against the gray blight.
Z1 has a characteristic smell and a slight sweetness in its taste.
As I looked online some pages described its aroma as floral, and others as fruity.
In the next post, I'll review a tea made with this hard to find cultivar.
I hope that you enjoy the review. I certainly did.