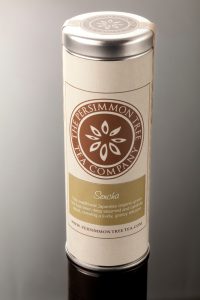 I've been enjoying this tea for the past weeks, it's almost over now. Sencha is the second tea that I drink the most, after genmaicha.
The Persimmon Tree Sencha is organic and affordable, a good combination 🙂 Furthermore, the tin that it comes with is recyclable and has a good design.
The first thing I did was take a look at the leaves and then smell them. Both the appearance and aroma are pleasant: a deep green with a refreshing smell.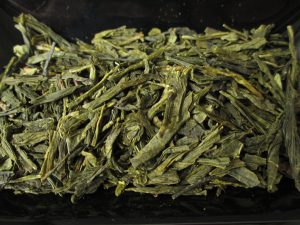 I brewed this sencha as usual, using my kyusu and white cup to better judge its color.
After 1 minute in 70ºC (158ºF) water, it's ready to be served.
The brewing guidelines on the label state that the brewing time should be 1-3 minutes, but I don't think one should wait 3 minutes for a sencha. Choose what works for you.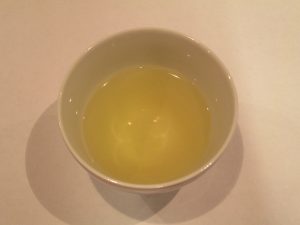 The liquid is yellow, a little less intense than the genmaicha from the same brand. It also has a mild taste, not so grassy.
I would have preferred  a little more bitterness to make it more refreshing, but I liked it nevertheless.
This tea offers a good value for its price, although it's not a great sencha. It is more like a bancha.