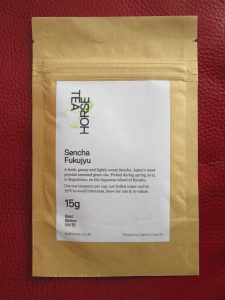 I received this sencha fukujyu from Tea Horse. It's the first time that I try this company's teas.
The tea comes in a resealable pouch that has a modern look, I liked the simplicity in its design.
About the fukujyu, it's more of a brand name than a type of sencha. While looking online, it seems to me that sencha fukujyu is mainly sold in Europe, so there must be a distributor sending this tea there.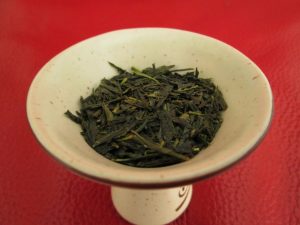 I wish the Chinese characters were specified, so that I could tell you for sure what fukujyu means. It sounds to me like 福寿 (long and happy life), but not really sure.
If anyone knows about the origin of this tea's name, please tell me about it in the comments.
The leaves are dark green, and they have a vegetal smell to them. It's not an intense aroma like other sencha, but still quite good.
Brewing sencha fukujyu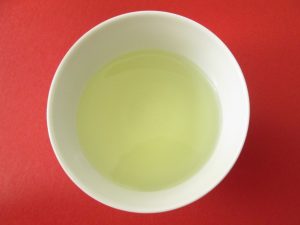 I boiled some water, cooled it to 70 °C (158 °F) and steeped one teaspoon of tea leaves for one minute.
The liquid is a pale, greenish-yellow color. It gives it a delicate feel.
The taste was a bit surprising. Unlike many sencha that I've tried, this one is actually very low in "grassiness" and has a good sweetness to it. It's not bitter, nor too astringent. Reminds me of a kabusecha.
I did another 2 infusions, with the same temperature but a longer infusing time (30 seconds). The color seemed to darken a bit, but the taste remained almost the same.
It was very refreshing and easy to drink. I give it two thumbs up, it's definitely a good quality sencha.
Update: Unfortunately, Tea Horse is permanently closed.