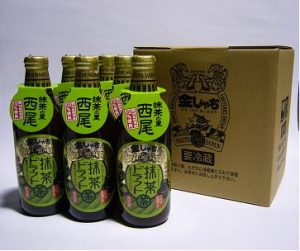 As weird as it sounds, you can buy matcha beer in Japan!
I think the combination makes sense because both beer and matcha have a bitter flavor component, plus a layer of foam on top.
I've haven't tried it myself, but from what I know, there's a a company called Kinshachi Beer that sells it.
Since I can't buy it unless I go to Japan, I decided to make my own matcha beer and see how it tastes.
I prepared myself by looking at many recipes in Japanese websites. I'll show you how I did in my first attempt.
 What you'll need
Dissolving the matcha is easier in warm water, so I first poured 20 ml (2/3 oz) of warm water into the glass.
Then I added 2/3 teaspoon (2 scoops with the chashaku) of matcha, and mixed thoroughly with the spoon.
Then it's time to add the beer. Since you already added warm water, it's important that the beer is cold.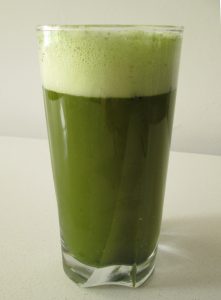 Now you can mix again, and you'll find that the matcha beer froths easily. It looks creamy!
Time to drink beer
The taste is good, you can definitely feel the green tea in this cocktail. I thought it would be very bitter, but it really has about the same bitterness of a normal beer.
The problem I had was that it wasn't that easy to dissolve the matcha with the spoon. Next time I'll whisk it in a matcha bowl instead.
Finally, I've included a short video of a Japanese barman making a matcha beer:

If you try the recipe, tell me if you liked the matcha beer or not in the comments 🙂