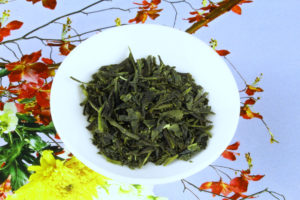 This tea is an asamushi (light steamed) sencha from Kagoshima prefecture.
It's also organic, and from the first harvest of 2021.
Many thanks to Sugimoto Tea for giving me this interesting sample.
Let the green tea tasting begin
This tea's aroma is sweet and somewhat floral.
I can't tell exactly what kind of flower, since I'm unfamiliar with that particular smell.
The leaf appearance could have been better for a first flush tea. Perhaps it is due to the Benifuuki cultivar itself.
These are my brewing parameters for this tea: 1 teaspoon of tea leaves, 60 ml (2 oz) of water at 80ºC (176ºF) and an infusion time of 1 minute and 30 seconds.
After the infusion, the wet leaves offer a vegetal and floral aroma. It isn't marine at all.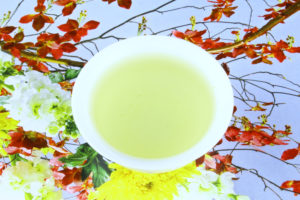 I poured it in my cup. It is a faint yellow-green liquor.
Regarding its taste, it does have a floral flavor.
And while it's slitghly astringent, it isn't bitter.
From my experience, this cultivar tends to be astringent when made into a sencha.
There is a light umami flavor and low sweetness.
Overall, It feels like a refreshing green tea.
A second infusion for 1 minute gave the same color of the liquor.
Pretty much the same flavor as before.
The third infusion lasted only 30 seconds.
I was trying to avoid bitterness or excessive astringency.
This time the color and the flavor were both light.
It feels too watery now. But at least it isn't bitter.
I had a nice experience.
Besides that, I like to drink Benifuuki green tea every once in a while to avoid my allergy symptoms.
But I'm not into floral Japanese teas.
I don't dislike this tea, but I don't love it either.
Maybe you will find it delicious. It's a matter of taste.