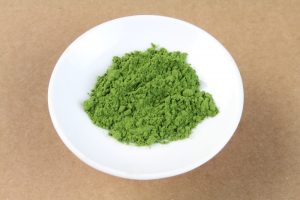 I was quite busy last week. Friday, for example, I had two tea tastings one after another, for six and nine people.
As a way to relax, I reviewed this matcha from Smile Tea.
I'm very curious about the good price, taking into account that it's a 40 gram package of an organic, ceremonial matcha.
It comes from Kirishima city, Kagoshima prefecture.
Let's see if this is a good deal or not.
Matcha appraisal
The aroma is pleasant. A sweet and fresh matcha.
I then took the time to examine its color.
Also very good. It is an intense green with no yellow hue.
This might really be a ceremonial grade matcha.
After adding 60 ml (2 oz) of hot water, I enjoyed its marine aroma.
Again, the color of the liquid has the characteristic pure green color. Definitely not a culinary grade matcha.
But I can't be sure about its quality until I try it.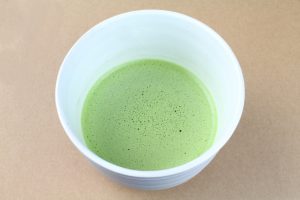 So after whisking it, I got a nice foam as you can see in the picture.
I can't wait to see how it tastes.
It has much body, very enjoyable. But it could have more sweetness.
The good thing is that it isn't bitter, and astringency is very low.
However, the flavor lacks some complexity. It feels sort of flat.
So while it isn't a low grade matcha, it's not among the top ceremonial matchas in terms of quality.
But it's a great deal for sure. Way better than a culinary grade matcha and with an attractive price.
Click here for the product page in Amazon.