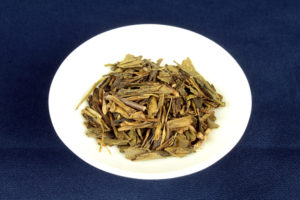 Smile tea is a new brand created for selling through Amazon.
It's manufactured in Kagoshima prefecture by Kagoshima Seicha.
They gave me this sample at the World Tea Expo.
I must admit that I haven't reviewed a houjicha in more than a year.
I do drink houjicha at least once a week, but tea companies usually prefer to have their sencha or matcha reviewed instead.
Reviewing a houjicha once again
The tea has a delicate roasted aroma, with notes of mint, chocolate and some sweetness.
It seems to have a light roast.
The leaves aren't so brown as other houjicha that I've seen, some of them have a green hue to them.
I used 4 grams of tea, 120 ml of boiling water, and infused the tea for 30 seconds.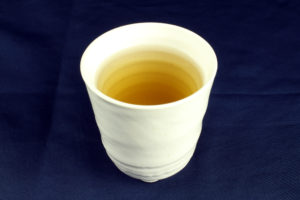 The wet leaves have a pleasant aroma, I think that it's quite balanced.
There's a roasted element but it's not heavy. I can still feel sweetness and dark chocolate notes.
I've always liked the aroma of houjicha. It's so different to other green teas.
This tea has a light brown liquor, it looks good.
So now all I need to do now is wait for it to cool down a bit and taste it.
I will describe it as a light and balanced houjicha.
One can feel freshness, roasted flavor, and light sweetness. I liked it.
A second infusion made in the same way had pretty much the same taste. The liquor was somewhat darker.
It's a good quality houjicha that won't dissapoint. Click here for the product page in Amazon.