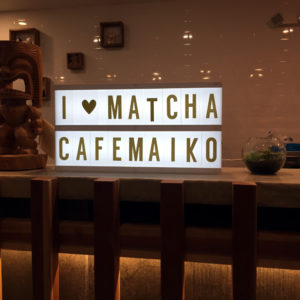 I had the opportunity to visit Matcha Cafe Maiko while I was in Las Vegas.
Noli Ergas told me about it. We went there together with the rest of the staff from Sugimoto America.
Matcha Cafe Maiko also has a store in Honolulu and San Francisco.
And according to their website, a new store will open in Houston later this year.
Whenever I visit Japan, I always make sure to eat a dessert made with matcha at least once. There are many green tea cafes there, but in my country there are none.
That's why I was very excited about going to Matcha Cafe Maiko.
When we got there, the place was quite busy. There were about 20 people.
The place has a good atmosphere, we had a fun time.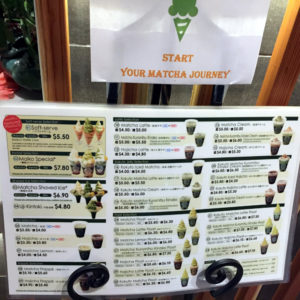 Naturally, everything in the menu has either matcha or houjicha as an ingredient.
I was interested in the matcha parfait, but decided to order the Uji kintoki.
This dessert is basically a shaved ice with matcha. I'll take note to write a post about it in the near future.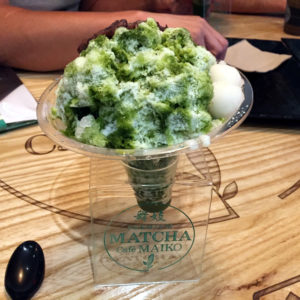 Besides the shaved ice and matcha it had anko (red bean paste), condensed milk, and shiratama (rice dumplings).
I loved it, it tasted just like the ones in Japan.
The next time that I visit Las Vegas, I'll definitely stop at Matcha Cafe Maiko.
This is the address: 3400 S Jones Blvd #3, Las Vegas, NV 89146.