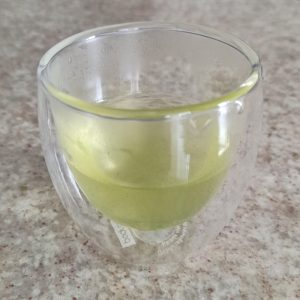 If I could only drink one tea for the rest of my life, I would choose sencha.
Of course, I like to drink teas from other countries besides Japan.
Exploring the vast world of tea is part of the fun of being a tea lover.
But I mostly drink green tea, especially sencha.
Here are my personal reasons for liking it so much:
Sencha has a wonderful taste
I think that a good quality and well prepared sencha has the perfect balance of sweetness, astringency, and umami taste.
Whenever I drink it, its fresh taste brings back happy memories.
I also enjoy its aroma, both in the dry and wet tea leaves.
It has the most variety of all Japanese teas
Since sencha is the most popular type of tea in Japan (yes, more than matcha), it is available in every tea producing region and in different cultivars.
In fact, most single origin, single cultivar Japanese teas are made into this type of green tea.
For example, gyokuro tastes great but it has a limited supply and a higher cost.
I love trying out new Japanese cultivars, which means drinking more sencha.
Another reason why there is so much variety is the steaming time.
You can have a light, normal, or deep steamed sencha.
Each has its own characteristics
Sencha can be shincha too
The last reason is that the first tea of the year, shincha, is often in the form of sencha.
This tea has an incredibly fresh aroma.
I wish that I could drink shincha all year round.
It's often more expensive and available for a limited time, but I think that it is worth it.
Are you a fan of sencha too?