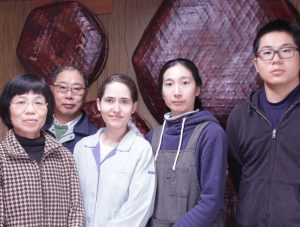 After my trip sponsored by JETRO, I still had time for more tea tourism.
I visited Rishouen Tea in Uji city. They were the first to invite me by email, once I had announced that I would be going to Japan.
Rishouen tea company sells premium Japanese tea for businesses and the general public, both in Japan and internationally.
The company was founded in 1947 by Giichirou Kagata in Uji. Now it's run by Kouji Kagata, who regularly does many activities to spread Japanese tea culture.
In Mr. Kagata's words: "At Rishouen, we strive to blend and source teas that relay the message of the sun, soil and water that was necessary to produce the leaves. Through our teas, we strive to share the heart of the ancestral tea culture of Uji and Kyoto."
Visiting Rishouen Tea
Mr. Kagata's wife Mie, and Elsa Derrez, from the international sales department, waited for my arrival at the Uji station of Japan Railways.
We then headed to their office by car. It wasn't very far from the station.
There was a wonderful smell of green tea when I entered. I guess they had a lot of tea in stock at that time.
There I met Naoki Kagata, who is Mr. Kagata's son. He seemed very quiet at first, like if he was just a staff member.
But actually, Naoki is a very experienced tea taster. He was at the 38th Uji tea competition, which I had been to a few days earlier.
He has also won some awards because of his skill. Elsa showed me the trophies that were displayed on a shelf, otherwise Naoki wouldn't had said anything because he's very humble.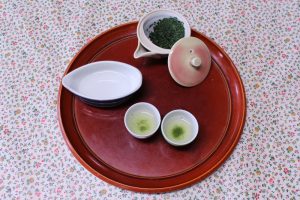 The best thing was that they had a tea tasting for me.
These were some of the teas, if I remember correctly: Oganic matcha Seian, from Fushimi in Kyoto prefecture; Hand picked single field gyokuro, Komakage cultivar, by Mr. Shibata in Shirakawa; and a single field sencha, Z1 cultivar, by Mr. Tamura in Wazuka, Uji region.
They were all superb teas. I felt very honored because these aren't the type of teas that you can easily sample.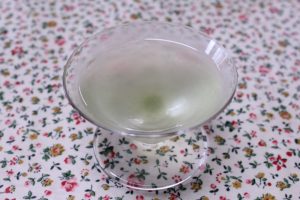 I was also offered a sort of cocktail. It was a sencha with a sparkling water, although I don't remember the brand.
But the point was that both paired very well. It felt very refreshing.
We chatted for a while about tea, and then they dropped me off at the train station.
By the way, I received some tea samples too.
In the next post I'll review the first of them.
Although Rishouen Tea doesn't have an online store yet, you can still contact them through their website and make an order.
I'm sure that you'll find many good teas in their catalogue.