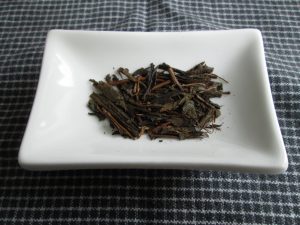 I'm going to try a houjicha with a smoky roast for the first time.
This tea from yunomi.life is one of the various types of houjicha from the Obubu Tea brand.
It's made from roasted bancha, as you can see from the big leaves and stems. It also has a wonderful woodsy, roasted aroma. It's sweet, and not what I imagined from a "smoky roast", but in a good way.
What does it taste like?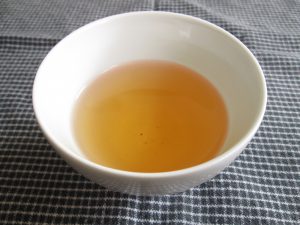 I used the following brewing parameters: 120 ml of boiling water for 30 seconds, and 4 grams of tea.
The result is a bright, brown liquid with an aroma very similar to that of the tea's loose leaf. It looks very good.
Before trying it, I feared that it would be too smoky for my taste. Surprisingly, it's very easy to drink.
I found it to be slightly sweet, and you can feel the roasted flavor but it's not overwhelming at all.
The astringency is very low and no bitterness can be detected. Again, the "smoky roast" description made me think that it could be quite bitter but I was wrong.
For the second infusion, I used the same brewing method but increased the infusion time.
This time the tea lost some aroma and color, but the taste is still great.
If you enjoy the roasted aroma and flavor, this is the tea for you.
Update: This tea has been discontinued by Obubu 🙁 , but if you want something similar try their houjicha dark roast.