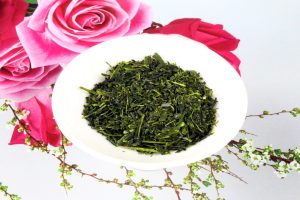 Asatsuyu is one of my favorite tea cultivars.
I'm a big fan of green teas with a bold umami taste.
So it's a pleasure to review this fukamushi sencha from Nio Teas.
The tea is organic, made in Hioki city in Kagoshima prefecture.
Let's taste this green tea
It has such a good aroma.
A notable sweetness combined with freshness.
It must be from the first harvest.
The leaves are broken down, which happens due to the deep steaming in this type of sencha.
Leaf color and size are desirable.
Very well, I'll prepare it.
I used one teaspoon of tea leaves, and 60 ml (2 oz) of water at 80°C (176°F) for 40 seconds.
Now the wet leaf aroma feels vegetal and marine, with a light sweetness.
There's also a freshness to it.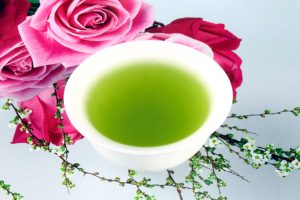 As usual for a fukamushi sencha, the liquor has a deep green color with sediment.
And now the best part. I'll give it a sip.
This tea has a rich umami flavor, just what I was hoping for.
It also has a long and fresh aftertaste.
Plus some sweetness.
The general taste feels balanced, in my opinion.
It's time for a second infusion.
Brewing for 30 seconds, I obtained a good tea but with a lower umami taste.
By the way, I forgot to mention that until now there hasn't been any bitterness nor astringency.
Let's continue to the third infusion, prepared with 20 seconds.
The color is still intense, but the overall taste is weaker.
I also feel a light astringency now.
So to finish this tea I'll make the last infusion with boiling water for 10 seconds.
Also a light taste, and a hint of bitterness.
This tea was the highlight of my day.
Here's the link if you want to try it.