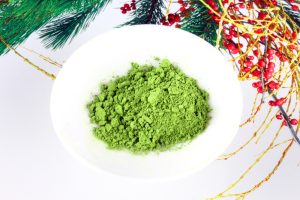 This is the first product that I review from Nio Teas, an online store that sells Japanese tea.
Although the Gokou cultivar is commonly found in the Uji region, this ceremonial matcha is made in Shizuoka prefecture.
It's been a while since I tasted a matcha from this cultivar.
I'm expecting a delightful experience.
Let's start this matcha review
This matcha has a fresh and sweet aroma, although not a deep sweetness like I thought it would be.
The color is very good. This is obviously a ceremonial grade matcha.
As usual, I'll prepare it with 60 ml of water at 80ºC (176ºF).
Once the water mixes with the tea, I can feel notes of boiled greens.
It's also a slightly marine fragrance.
But I better whisk it now before it cools too much.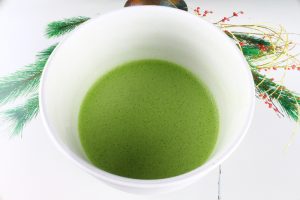 The foam looks great.
Now let's see what it tastes like.
The overall flavor is light.
It's somewhat astringent, but not bitter.
There's also the creamy and mellow sensation of the foam.
And finally, it has a medium umami taste and a fresh flavor.
In my opinion this is a good matcha, although I personally prefer bolder flavors.
I think that it would taste well as an iced matcha because it is quite refreshing.
Too bad that I only received a small sample, just enough for one tasting.
Here's the link to the product page.