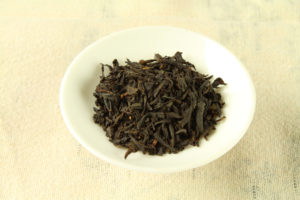 I received this sample from Yunomi.life.
While there are smoked teas in China, this is the first time for Japan.
That's why I was interested in reviewing it.
Kaneroku Matsumoto Tea Gardens uses chips from whisky barrels in order to smoke this tea.
The barrels have aged whisky for more than a decade before being discarded. They are from Ichiro Distillery.
This tea company is located in Shimada, Shizuoka prefecture.
Tasting a smoked Japanese black tea
The tea has a powerful aroma, the strongest I've felt in a Japanese tea.
The smoky aspect is very evident. There is also wood and perhaps some whisky.
I couldn't notice the aroma of the black tea.
Let's take a look at the tea leaves now.
They are broken down, and have a black color with a brown tone. It's not a great appearance, but not bad either.
I used the following parameters: 4 grams of tea, 120 ml of boiling water, and 3 minutes of infusion.
Once the leaves were wet, the aroma became less smoky and I could feel some sweetness and a light black tea aroma.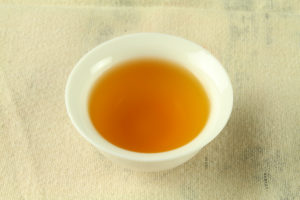 The liquor's color is dark orange.
It's much milder than I though it would be.
The smoky and woody flavor seems to balance out with the taste of the black tea, which has some sweetness.
It reminds me of cured meat, I even felt hungry 🙂
I made a second infusion in the same way as the first one. The color became lighter but the taste was similar.
For the third and final infusion, I found a lighter taste, but still liked it.
While I wouldn't drink this tea everyday, I consider it to be of high quality.
What I liked best is that the smoky flavor isn't overwhelming.
It must also be useful for food pairings and cocktails.
If you want to add it to your collection, click here for its product page.